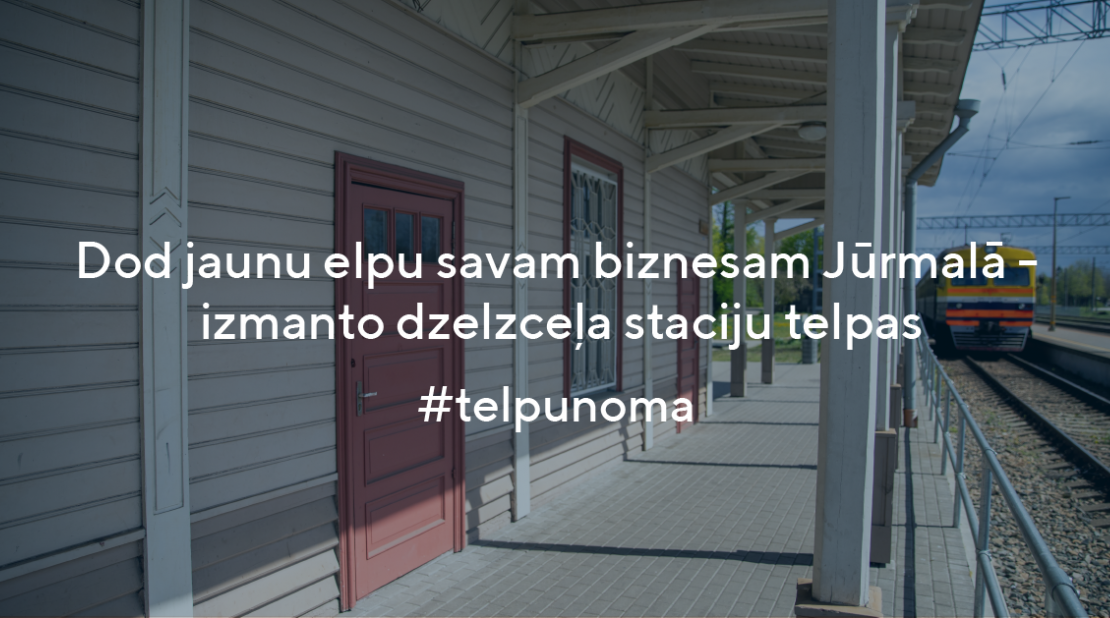 For many decades, railway stations have not only served as pick-up or drop-off points, but have also played an important social role in the lives of residents, serving as a meeting point. There was life in the stations and there were both painful farewells and unexpected encounters. In the premises of many station buildings, catering services, trade in press publications, postal, telegraph, financial and other services were once provided. Over the years, the social role of stations has changed and they have mostly become a place to get on or off a train.
Promoting the efficient operation of the company, as well as the efficient use of all real estate owned by LDz, SJSC Latvijas Dzelzceļš offers to rent vacant premises in station buildings for business development, enabling entrepreneurs to create cafes, ice cream parlors, fresh juice bars or various other public services.
In recent years, traveling by train has become more and more popular in Latvia - this is evidenced by the growing number of passengers transported by rail each year. The turnover of people at stations and stops is increasing, and this has become an opportunity both to develop business ides and gradually renew the social role of stations.
SJSC Latvijas Dzelzceļš currently offers to rent premises at Vaivari, Sloka, Zasulauks and Dzintari stations, but the list of premises for rent at stations will be gradually expanded.
We invite entrepreneurs or future entrepreneurs to utilize the offer of SJSC Latvijas Dzelzceļš and jointly renovate the stations as meeting places!