SJSC "Latvijas dzelzceļš" (LDz) (Registration number in the commercial register 4000303206), acting on the basis of the certificate No. S10282 issued by the Public Utilities Commission (Sabiedrisko pakalpojumu regulēšanas komisija), as a merchant of electronic communications provides the following public electronic communications services:
Services of data transmission
Services of leased lines
Voice telephony services:
Services for providing access to the infrastructure of the electronic communication network
Map of optical communication network and masts of "Latvijas dzelzceļš"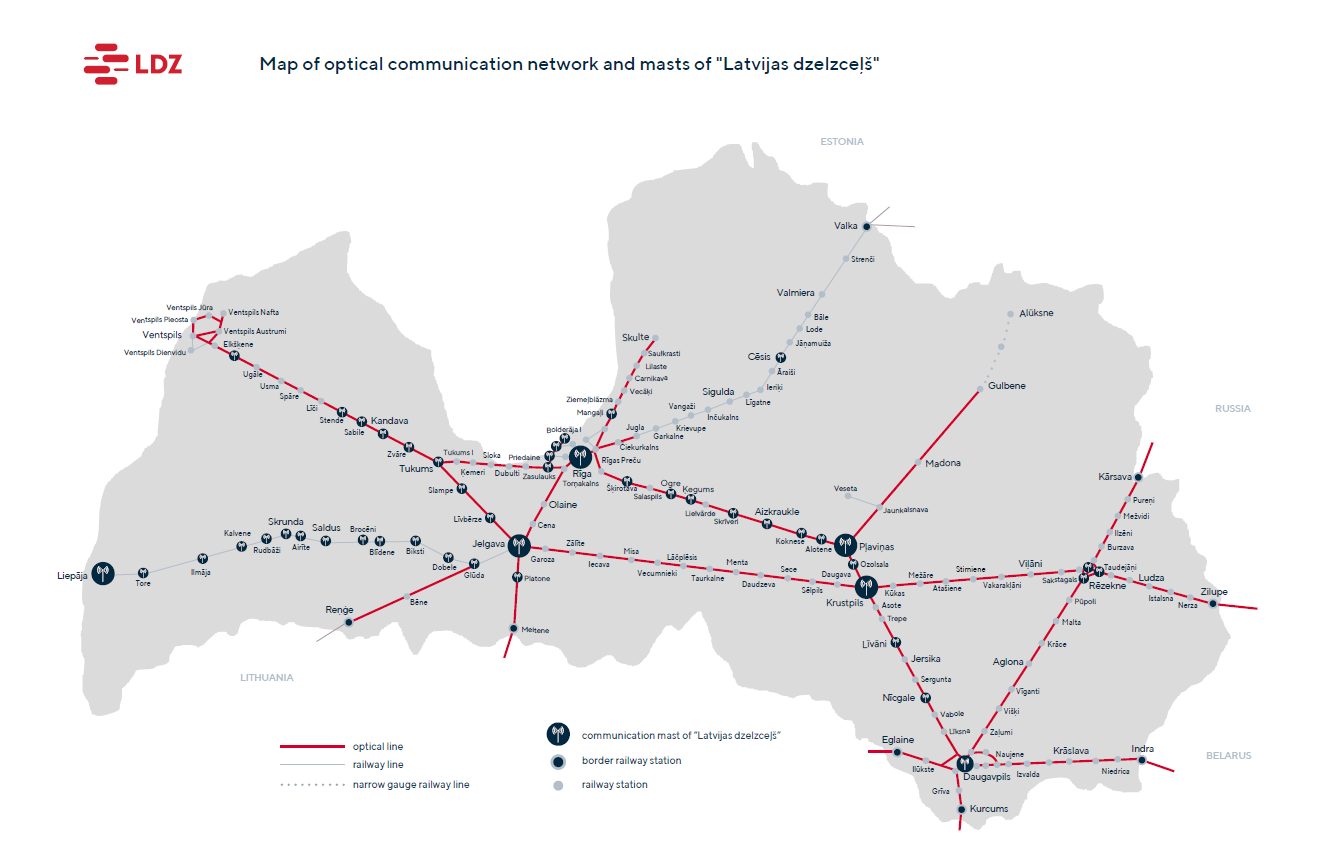 Parameters of the connection point to the LDz public fixed telephone network and parameters of the interfaces for connecting to the public electronic communication network (in Latvian).
Contacts:
Information Technology and Telecommunications Directorate: info@ldz.lv.
---
Attention! From January 1, 2021, the fee for receiving an invoice in paper format is 2.50 EUR (including VAT). You can apply for free electronic invoices by e-mail by sending e-mail to ldz.epasts@ldz.lv, indicating the name of the legal entity or the customer's name, contract number and e-mail for receiving invoices.