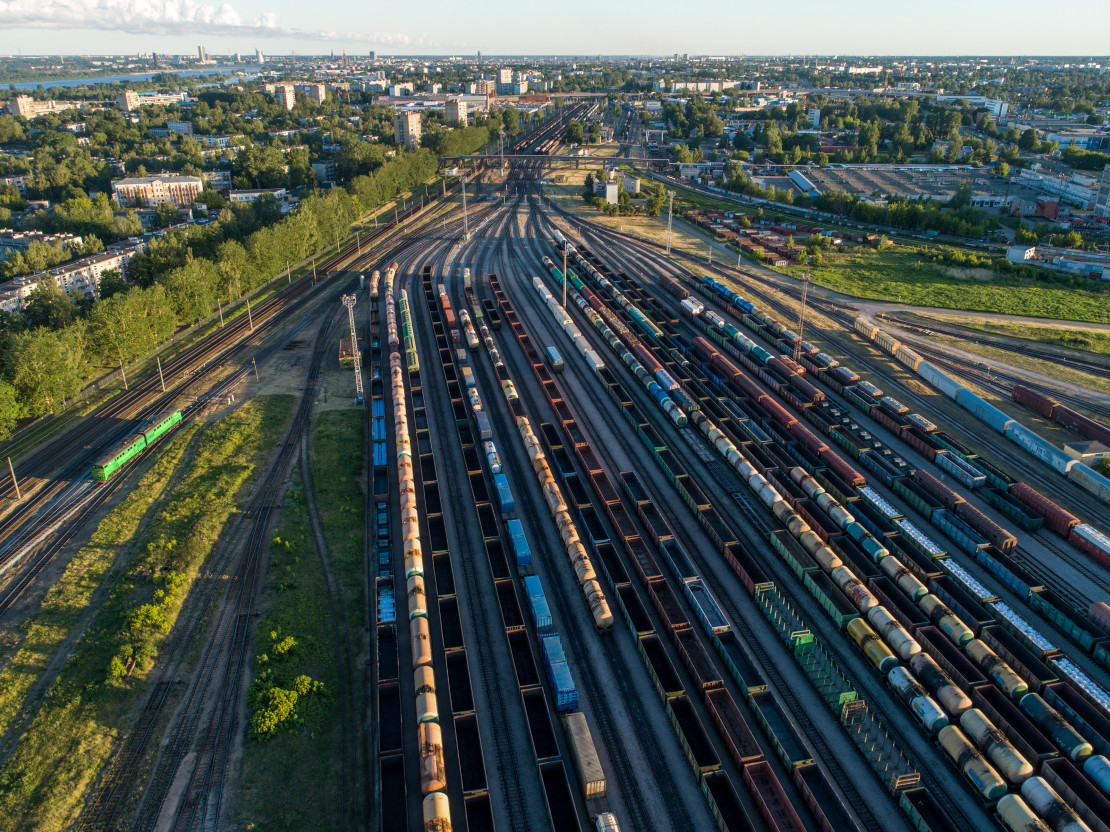 Influenced by new technologies and automation, the business world currently changes at a rapid pace, and the transport industry is not excluded. One of the most significant challenges is necessity to have employees with a much broader range of knowledge, skills and abilities than ever before, as well as the ability of the workers to keep up with the newest technologies.
In order to discuss the needs of the industry at the labour market, possibilities of various age groups and development of the individual career in an advance work environment, SJSC "Latvijas dzelzceļš" (LDz) in cooperation with the International Union of Railways (UIC) organises international conference "Attraction of new talents in conditions of growing competition and open labour market" for the first time on October 29. Representatives of railway industry from Germany, France, Italy, Japan, Bulgaria, Slovenia, Norway, Russia, Belarus, the Great Britain and even from Cameroon and Morocco will participate in the conference.
President of LDz Edvīns Bērziņš emphasises: "We are honoured with a possibility to organise for the first time in Latvia together with the leading railway organisation UIC a conference on such a pressing topic not only to our industry, but many others as well. The main power of each company lies in their employees; and ability to attract new, talented professionals and keep the current employees is at the basis of sustainable and purposeful development of the company. We feel it especially strongly at the moment in the railway industry because the industry that is one and a half centuries old is now changing, its area of operation is becoming broader, and attraction of appropriately educated, knowledgeable and enthusiastic specialists is a precondition for successful growth."
Meanwhile Director General of UIC Jean Pierre Loubinoux notes: "Knowledge transfer is one of the fundamental values of UIC. Railway sector of the 21st century should look broader and attract the new generation in order to promote social and economic growth. Youth will be the ones to unite our past traditions with their future vision, making sure that railway is a backbone of a sustainable, integrated and connected international mobility chain."
Leading experts of LDz and other companies, as well as teaching staff of higher education institutions will share their experience and vision at the conference. Special guest of the conference will be Director of "JP Research & Consulting", Dr Janene Piip from Australia, who has more than 20 years of experience in consulting talents and careers and continuing education of adults; as an ambassador of the UIC Talent project she specialises in the railway industry. At the conference in Riga she will share about the influence of technologies and automation on work environment of the railway industry, about expectations of various age groups in relation to their work place and options of career growth, about the skills specialists of the industry will need in future, and about the role of the company management in development of talents and skills.
The second part of the conference will consist of the discussions of experts regarding attraction of new employees now and in future. Representatives from Russia, Belarus, Italy and Latvia will participate in discussion, but before that the participants of the conference will have the opportunity to hear the view of several young railway specialists of the European countries regarding their expectations from their company.
Conference is organised within the framework of the UIC Talent & Expertise Development Platform (TEDP). It will take place at RTU Faculty of Power and Electrical Engineering, Āzenes iela 12/1, Room 115, in English with translation in Latvian and Russian. A more detailed programme is available at: https://www.ldz.lv/sites/default/files/Talents%20conference_29.10.2018.pdf
SJSC "Latvijas dzelzceļš" is the carrier of public use railway infrastructure and the leading company of "Latvijas dzelzceļš" group of companies. Group of companies includes also six subsidiaries – AS "LatRailNet" that determines the infrastructure charge and distribution of railway infrastructure capacity; SIA "LDZ CARGO", providing railway freight carriage and international passenger carriage; infrastructure construction and maintenance company SIA "LDZ infrastruktūra"; rolling stock repair and maintenance company SIA "LDZ ritošā sastāva serviss"; security company SIA "LDZ apsardze", as well as logistics company SIA "LDZ Loģistika".
International Union of Railways (UIC) is a global organisation promoting the growth of railway transport at a global level and cooperation for development of railway system. It unites 200 organisations across the whole five continents, among which are railway operators, infrastructure managers, railway service providers, etc. UIC maintains a close cooperation with the participants of railway transport area across the whole world, including manufacturers, railway associations, state institutions and stakeholders in other industries and sectors whose experience can provide a contribution towards improvement of railway. The main tasks of UIC are to create understanding of the needs of railway industry, to develop innovation programmes to identify solutions for meeting these needs.