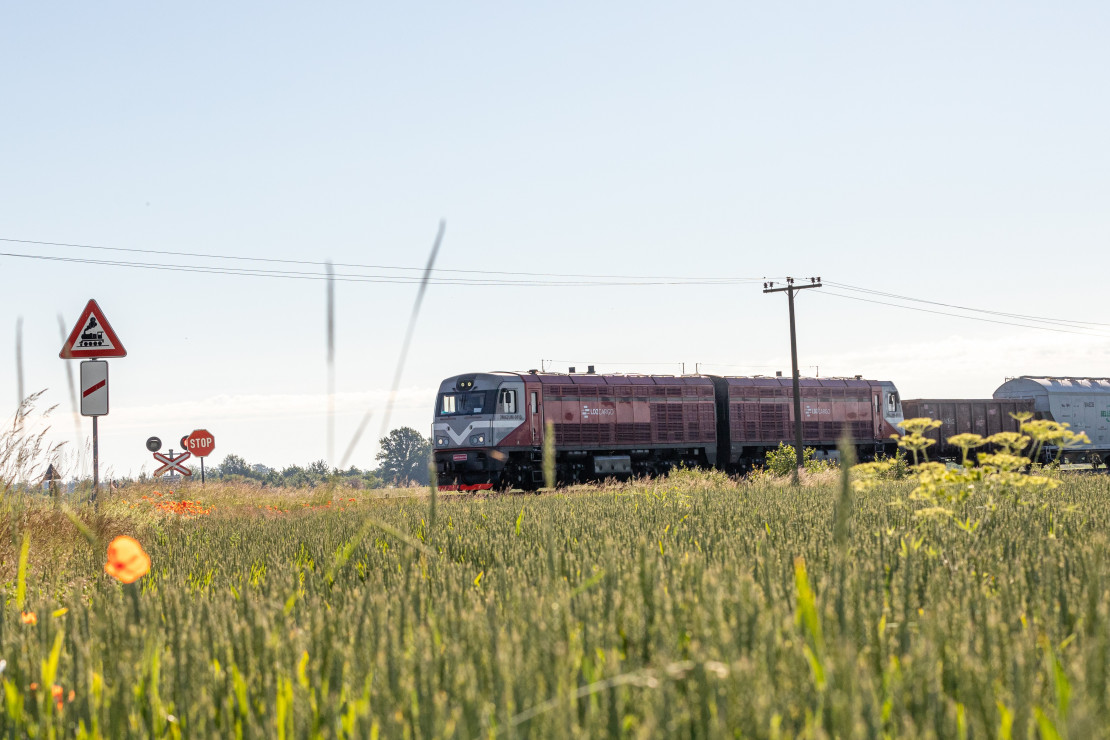 Continuing the development of business activities in Estonia, LDZ CARGO, a subsidiary of SJSC "Latvijas dzelzceļš", has opened a branch in the neighboring country – LDZ CARGO was added to the Commercial Registry of the Republic of Estonia on June 19 this year.
Rinalds Pļavnieks, Chairman of the Board of SJSC "Latvijas dzelzceļš": "This is a significant and even to some extent historic event, as for the first time in its history LDz Group can be called an international company. With the opening of a branch in Estonia, LDZ CARGO continues to pursue our strategic course - diversification of target markets, increasing rail freight volumes and thereby the Group's revenues. Already in the first months of operation in Estonia, we are seeing the results of our efforts - new customers are being attracted, more and more diverse cargo groups are being transported, and these facts confirm the potential for LDZ Group to win a certain market share in Estonia."
Since January this year when LDZ CARGO received all the necessary permits and launched rail freight operations in Estonian territory, the company has been carrying an average of 26,000 tons of freight per month, and in the first 5 months of the year, LDZ CARGO has already carried 132,000 tons of freight.
Mārtiņš Pevko, Member of the Board of LDZ CARGO: "In the first five months of the year, we have been actively working to attract new customers in Estonia and are now regularly transporting our customers' cargo - edible oil, non-standard-sized cargo, various types of agricultural and construction machinery, as well as light vehicles and other types of cargo - by rail within Estonia. We plan to continue to increase our freight volumes in our neighboring country by offering new routes and developing our range of services."
The Estonian branch of LDZ CARGO currently employs 4 people who are residents of Estonia and tasked with receiving cargo, processing cargo documentation, etc. To ensure the availability of locomotive drivers, LDZ CARGO has signed a cooperation agreement with the Estonian railway operator "GoRail", as locomotive drivers are required to speak Estonian on Estonian territory. Operation of the branch, customer acquisition and management are mainly carried out remotely and digitally, organizing face-to-face meetings with customers and business partners in shared office space as required.