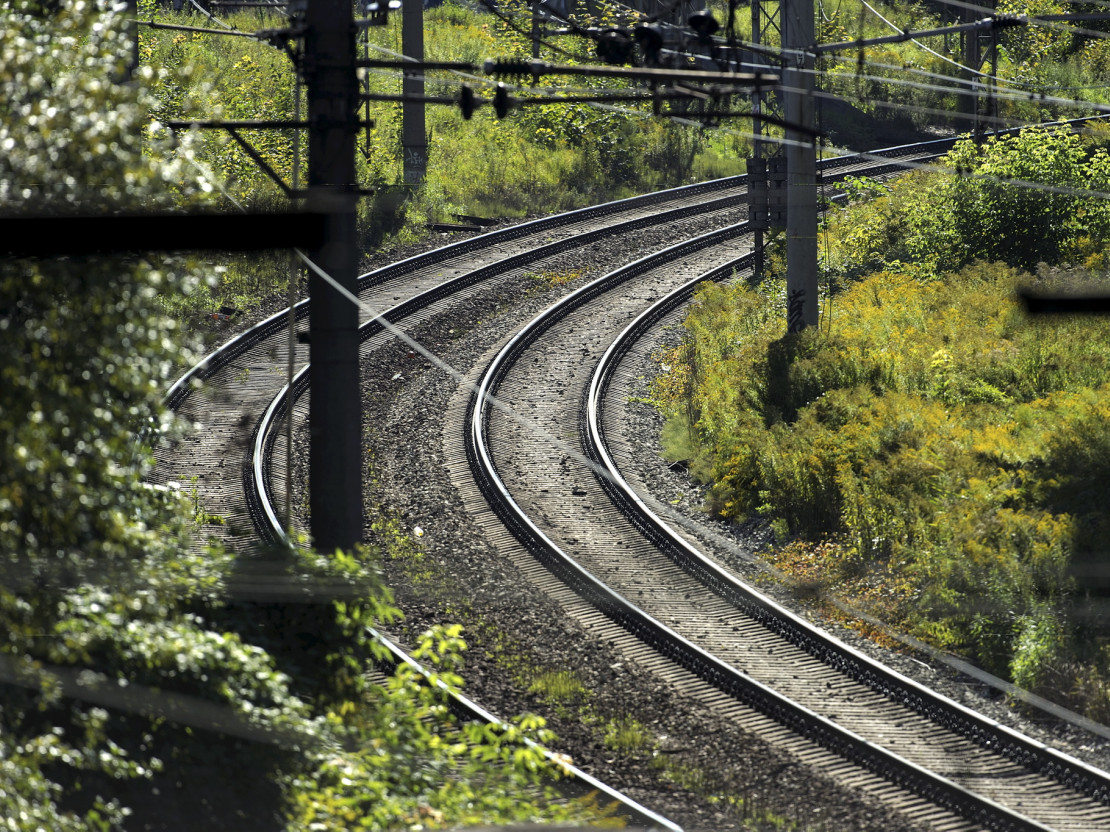 State joint-stock company Latvijas Dzelzceļš (LDz) has become a full member of the association RailNetEurope (Association for facilitating international traffic on railway infrastructure, RNE). The status of LDz was confirmed at the association's General Assembly in Warsaw.
Becoming a full-fledged member of RNE is essential for LDz because, according to Latvia's planned accession to the North Sea-Baltic Rail Freight Corridor (RFC8) in 2020, LDz will have to ensure provision of rail freight transport services in the North Sea - Baltic Rail Freight Corridor from November 10, 2020.
LDz President Edvīns Bērziņš: "Admission to the association once again proves that LDz is perceived as a very important international partner in the railway industry and plays a key role in the North-South and East-West corridors. RailNetEurope membership and the new obligation to ensure freight transport in the RFC8 corridor will open up further opportunities for LDz to consolidate its positions in the international transit corridors. This will allow us to not only increase the volume of freight transport, but also attract foreign capital, which will have a positive effect not only on the company's financial performance, but also on the national economy as a whole."
The association was set up in 2004 to help meet the challenges faced by the international rail sector. This was to be achieved by providing solutions that benefit all RNE Members as well as their customers and business partners.
RNE facilitates the operational international business of its members and also provides support as regards compliance with the European legal framework. This entails developing harmonised international business processes, templates, handbooks, and guidelines. All in all, RNE's mission is to help its members meet the challenges of the rapidly-changing railway sector in Europe and to promote international rail traffic.
To achieve stronger harmonisation between the rail freight corridors' various implementation approaches, RNE provides a coordination platform for rail freight corridor organisations to jointly develop harmonised processes and tools, to the benefit of applicants, as well as infrastructure managers and allocation bodies that are part of several rail freight corridors.
LDz is also an active member of the Community of European Railway and Infrastructure Companies (CER) and the International Union of Railways (UIC). In addition, since December 2017 the President of LDz has been working on the UIC Management Committee, and since January 2019 Edvīns Bērziņš has served as First Vice President of the UIC European Regional Assembly. Working on the Management Committee gives LDz opportunity to popularize Latvia and the Baltic region by cooperating with major European railways, to express the position of LDz according to the interests of the Latvian transport sector, and to find new development opportunities.
SJSC Latvijas Dzelzceļš (LDz) is the manager of public railway infrastructure and the leading company in Latvijas Dzelzceļš Group. The Group also includes six subsidiaries - JSC LatRailNet, which determines infrastructure charges and is responsible for railway infrastructure capacity allocation, LDZ CARGO Ltd., which provides railway freight transportation and international passenger transportation services, infrastructure construction and maintenance company LDZ Infrastrūra Ltd., rolling stock repair and maintenance company LDZ Ritošā Sastāva Serviss, security company LDZ Apsardze Ltd., as well as logistics company LDZ Loģistika Ltd. LDz has been awarded Platinum Category in the Sustainability Index and is ranked among the five most valuable and best-managed Latvian companies in annual ratings collated by Prudentia and Nasdaq Riga.