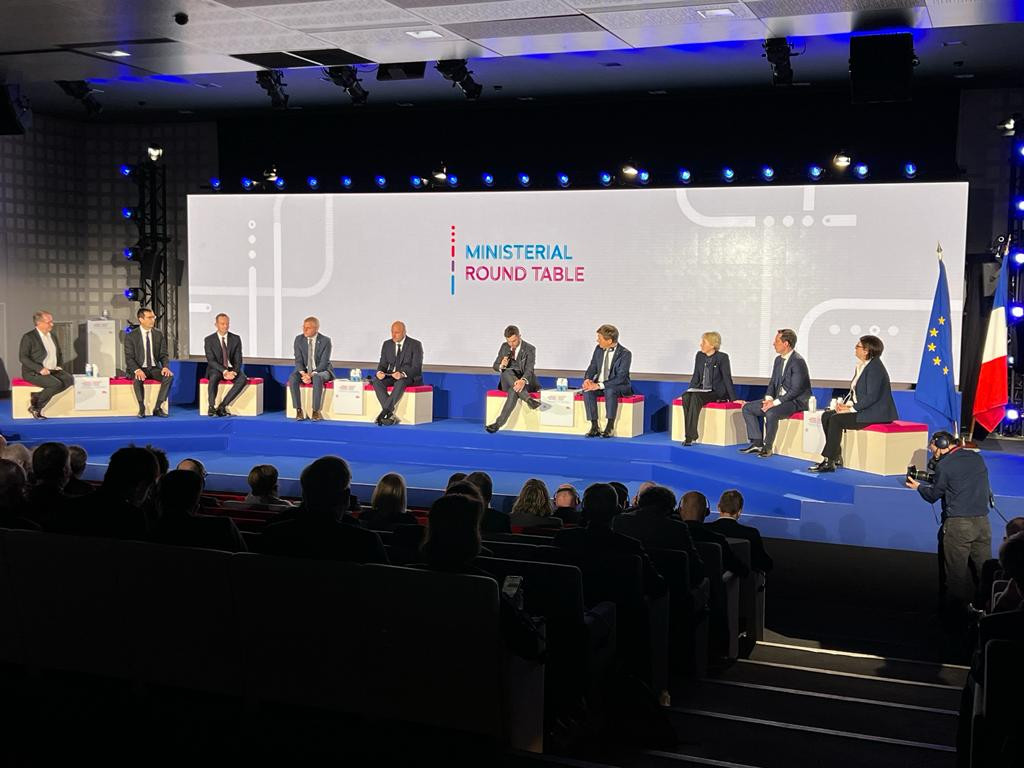 Today, February 21, the European Railway Summit under the theme 'Rail, the driver for greener and more innovative transport' is taking place in Paris in the framework of the French Presidency of the EU and an informal meeting of EU transport ministers. SJSC "Latvijas dzelzceļš" Board Chairman Māris Kleinbergs together with other representatives of the European railway sector, high-level representatives of the European Commission, policy makers and representatives of civic society takes part in the meeting focusing on innovation as its main theme.
The aim of the meeting is to find solutions and take concrete commitments on several topics. Among other things, participants are discussing the possibilities of maintaining and increasing the competitiveness of rail transport in comparison with other, more polluting modes of transport. Also, since the development of railway is part of a solution to reduce the emissions generated by the transport sector, the summit plans to define key technological and innovation mechanisms that would allow to increase rail transport volumes and the capacity and efficiency of the railway system and to modernize it.
Modernization of the rail network (implementation of ERTMS, centralized traffic control, metropolitan ring roads, railway junctions, intermodal terminals), innovation-based efficiency boosting measures (digital trains, autonomous trains, digital automated hitches, digital platforms), as well as benefits from client experience and service quality (MaaS, ticketing upgrades and new services for passengers) were named at the meeting among the most significant technological and innovation tools.
When it comes to financing these investments, the objective of the discussion is to determine the financing needs and possible necessary support on the national and European level, analyze best practice examples, highlighting public gains from investments in the railway system, and identify possible sources of financing.
SJSC "Latvijas dzelzceļš" Board Chairman Māris Kleinbergs: "One of our goals for the next coming years is to ensure Latvia's integration with the single European railway network, which will promote the mobility of rail passengers and freight, providing new opportunities also for business development. It is clear that the Latvian railway sector is currently at the beginning of a new era, which is why closing Europe's railway year, such a discussion on the whole European railway's future and development prospects in the age of innovation is highly important and will have a far-reaching impact on the Latvian railway's further development."