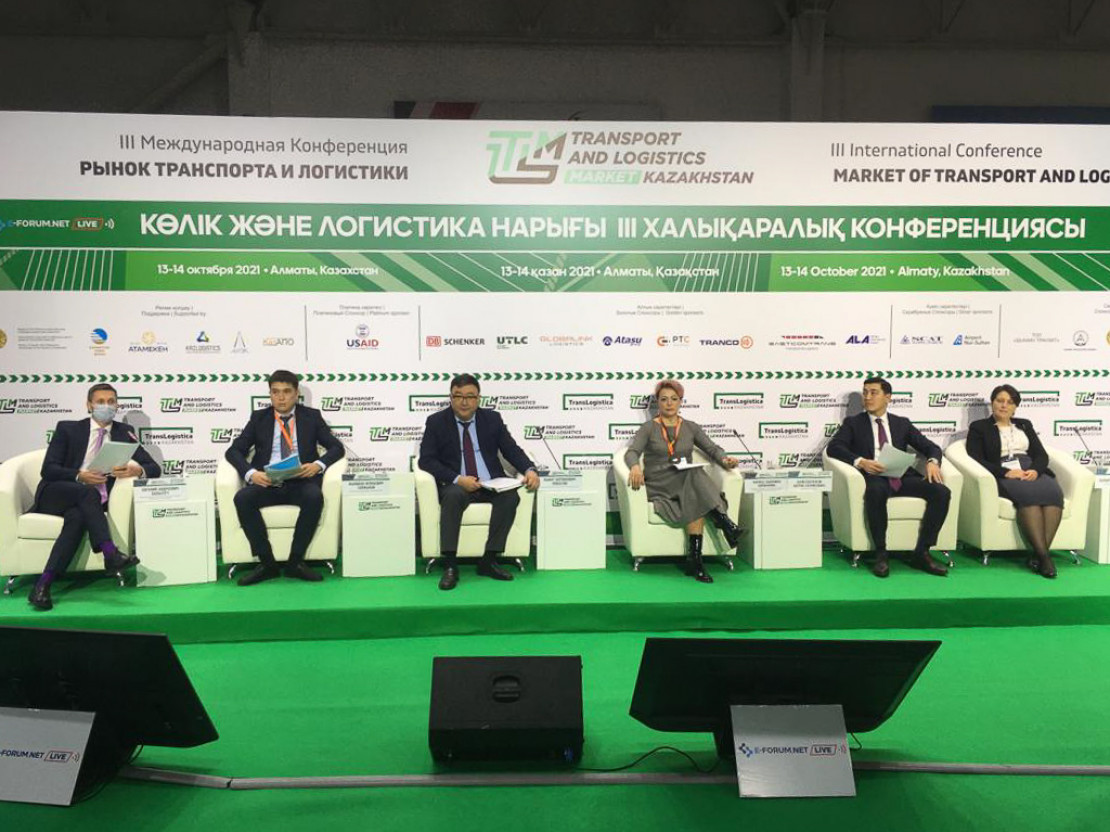 International transport and logistics exhibition Translogistica Kazakhstan 2021 is taking place in Almaty, Kazakhstan, October 13 to 15, where the largest Latvian transit industry companies are traditionally represented by the joint brand VIA LATVIA.
The "Latvijas dzelzceļš" Group is represented at the exhibition by the SJSC "Latvijas Dzelzceļš" Management Board Chairman Māris Kleinbergs, who participated in a meeting of the Latvian-Kazakhstani Transport Task Force. During the meeting, representatives from the two countries' transport industries discussed current cooperation, measures for maximizing the potential of cooperation, as well as creation and development of new routes. During the exhibition, a number of other meetings with representatives of Lithuanian, Estonian, Kazakhstani, Uzbek railways and logistics companies were held with the aim of expanding business opportunities.
As part of the international transport and logistics exhibition, a transport and logistics forum was organized, which was attended by "LDz Loģistika" Ltd. Board Chairwoman Jūlija Vasiļkova to meet with her colleagues from other countries and discuss the industry's potential, cooperation opportunities and challenges to be overcome together. Jūlija Vasiļkova also informed participants in the forum about advantages of the Latvian transit corridor and discussed the potential flow of Chinese freights through Kazakhstan and Latvia to Europe and back.
Participants in the exhibition showed great interest in cooperation with Latvian companies and in Latvia's joint stand VIA LATVIA, which was also visited by Kazakhstan's Minister of Industry and Infrastructure Development Beibut Atamkulov during the exhibition.