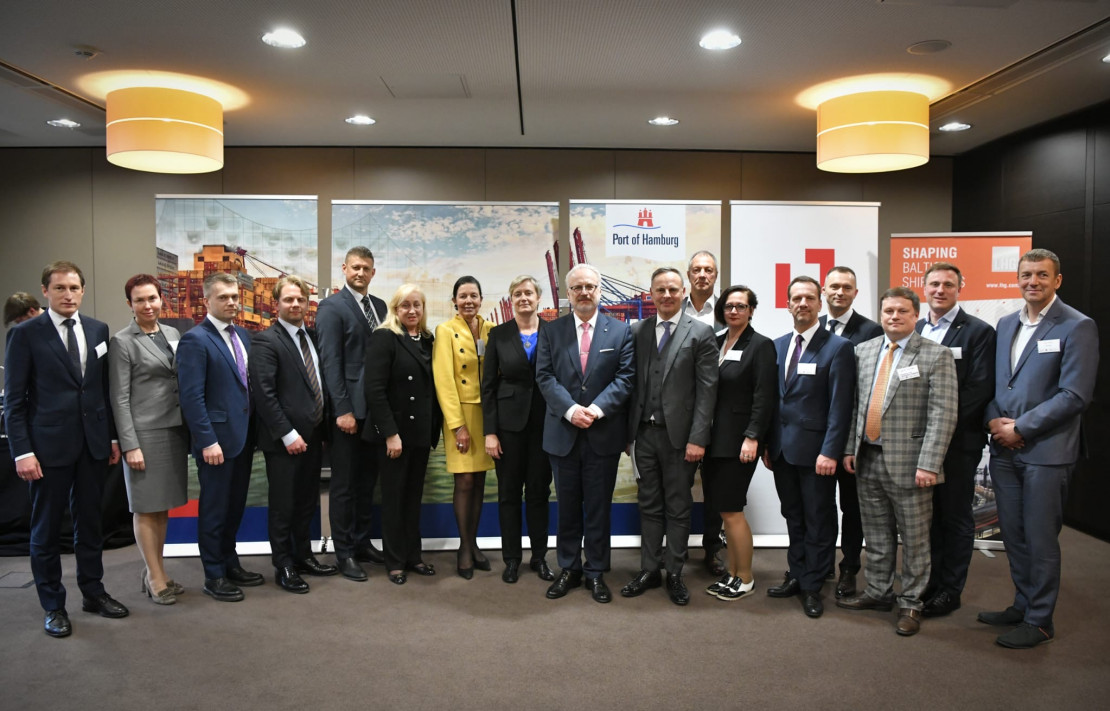 The German port cities of Hamburg and Lübeck are hosting German-Latvian Port Days, with Rinalds Pļavnieks, Chairman of the Board of SJSC "Latvijas dzelzceļš", participating in various high-level discussions, meetings, and forums as part of this event
Rinalds Pļavnieks, Chairman of the Board of SJSC "Latvijas dzelzceļš", is taking part in German-Latvian Port Days together with a Latvian delegation led by Uldis Reimanis, Undersecretary of State at the Ministry of Transport. The Latvian transport and logistics sector is widely represented in the delegation, and the port days were opened by Latvian President Egils Levits.
The aim of German-Latvian Port Days is to deepen cooperation between German and Latvian ports and promote dialogue between the two countries' transport and logistics sectors through high-level discussions on cooperation opportunities, as well as by establishing and renewing business contacts.
During the visit to Hamburg and Lübeck, the Latvian delegation learned about business opportunities provided by the ports as well as about Germany's domestic cargo transportation practice.
Rinalds Pļavnieks, Chairman of the Board of SJSC "Latvijas dzelzceļš": "LDz plays a prominent role in connecting transit corridors with Latvia's largest ports, and currently one of our most important goals is to attract more and more regular cargo traffic, especially by actively working on the potential use and development of Europe's North-South railway connections. Latvian and German ports are significant cooperation partners already now, while rail transport can offer consignors attractive multimodal solutions. Such a comprehensive strengthening of ties, with the railway industry, ports, public and business sector all involved in the discussions, is essential as it allows all parties concerned to assess and develop potential future cooperation opportunities".
Axel Mattern, CEO of Hafen Hamburg Marketing, indicated that in current circumstances close partnership is even more significant: "Trade and shipping have linked Hamburg and Latvia already since the Hanseatic era. In today's turbulent times and the new geopolitical reality, joining our forces is even more important to demonstrate true solidarity on the regional and global level".
Over the course of three days in the German cities of Hamburg and Lübeck, the Latvian delegation is hosted by the management of the Ports of Hamburg and Lübeck, and meetings are organized with representatives of several leading German manufacturing and processing companies, various transport and logistics enterprises, with representatives of Latvian and German state institutions and the diplomatic corps taking part in the visits as well.