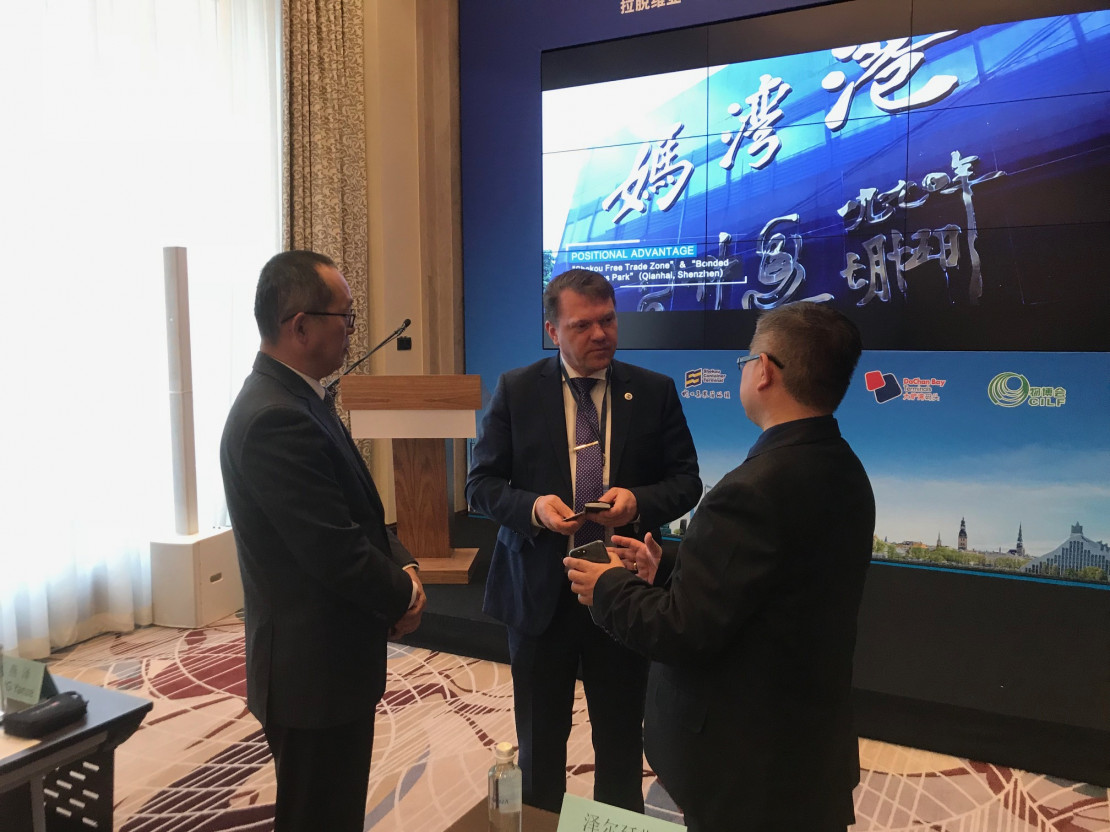 This week, Riga hosted the meeting initiated by the Port of Shenzhen with VAS Latvijas dzelzecļš (LDz) and the Freeport of Riga, during which the possibilities of the Latvian transit sector to participate in the transit corridor transport within the framework of the Chinese-European initiative "One Belt, One Road" starting from the next year were discussed.
During the meeting with the Deputy Director General of the Shenzhen Port Authority Dong Yanze, the LDz President Edvīns Bērziņš discussed the organisation of transport from Hong Kong and Shenzhen to Hamburg and Rotterdam, Germany, through Latvia, using railway transportation services and cargo handling possibilities offered by the Freeport of Riga.
In turn, during the conversation with the 'China Merchants Group', there were highlighted the advantages of LDz and the Freeport of Riga in the transportation of Chinese railway cargo through Belarus to Europe, which are ensured by the agreement signed this autumn by the LDz's subsidiary company SIA LDz Loģistika in Belarus with the investors of the industrial park Great Stone.
The Port of Shenzhen is one of the largest ports in the world and the leading port of China. Under the influence of implemented reforms, China has become an economic, transit, business and financial superpower, which ensures an opportunity to develop projects with Europe, inter alia, Latvia, LDz and the Freeport of Riga.
In turn, continuing the development of business communications with Western European countries, to which the majority of Chinese cargo is further transported, the LDz management also met with Jörg Ullrich, Executive Director of the multimodal services company 'European Cargo Logistics' operating in the German Port of Lübeck this week.
The LDz President mentioned good cooperation with the three largest Latvian ports, inter alia, in the field of cargo transportation from Asia to Europe. In turn, the Port of Lübeck would have an especially great potential for cooperation with the Port of Liepāja, which would significantly save time in delivering cargo between the two countries.
Ullrich mentioned the possibilities of flexibly changing the destination and the used means of transport during the process of cargo transportation as an advantage of his represented company. He mentioned a comparatively short distance from Latvia as an advantage of the Port of Lübeck for future cooperation. In turn, the company represented by Ullrich offers cargo transport by both sea and railway, delivering cargo further to other ports within Germany.