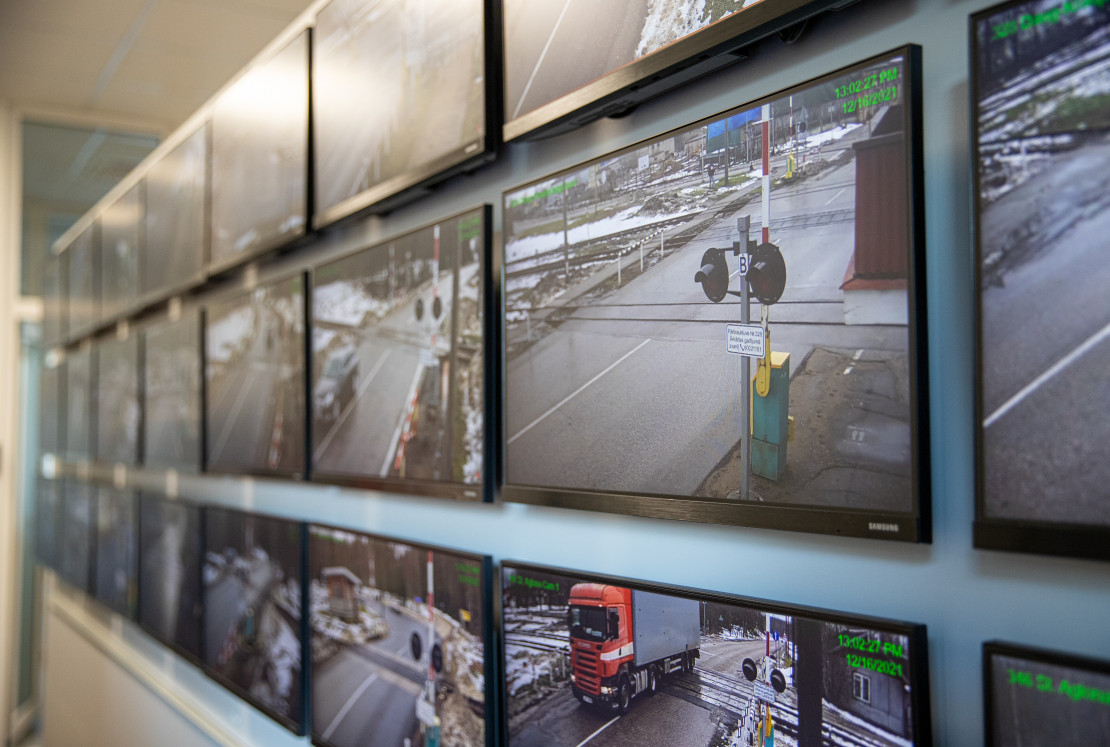 Continuing the development of technological processes at SJSC "Latvijas dzelzceļš" (LDz), a new railway crossing center has started operating, from which railway crossings with intensive traffic will be monitored remotely throughout the territory of Latvia. This is the first crossing center of its kind in the Baltics and it will be possible to serve up to 24 rail crossings at a time.
With the commencement of the operation of this center, SJSC "Latvijas dzelzceļš" will gradually phase out physical control of the level crossings where there are staff on-call on a permanent basis. At the crossing center, one duty officer will be able to service up to six crossings at a time, thus optimizing resources and improving working conditions with the assistance of technology.
Māris Kleinbergs, Chairman of the Board of SJSC "Latvijas dzelzceļš": "Along with the constant modernization of railway infrastructure and facilitating its safety, SJSC "Latvijas dzelzceļš" has been focusing on the review and gradual modernization of all technological processes for the past two years. The establishment of a centralized railway crossing center is an important step in the transformation of LDz from a company where much work was done manually to a modern, European-level railway infrastructure company."
The duty officer of the level crossing center is obliged to monitor the situation at the railway crossings with the help of a video surveillance system and, if necessary, to take appropriate actions to prevent emergency situations. Furthermore, the rail crossing center attendant will, if necessary, notify the train dispatcher or station attendant about a potentially dangerous situation at the level crossing, and will be able to activate the level crossing alarm, as well as follow the train movement online with the help of a special program. With the help of technology, it will also be possible to detect vehicles that have crossed the track at a prohibitory red signal.
From this week, the supervision of 17 guarded level crossings will be gradually connected to the railway crossing center. In the future, when evaluating the efficiency of the operation of the new level crossing center, it is planned to switch other guarded level crossings to this control center, which are currently supervised by station staff.