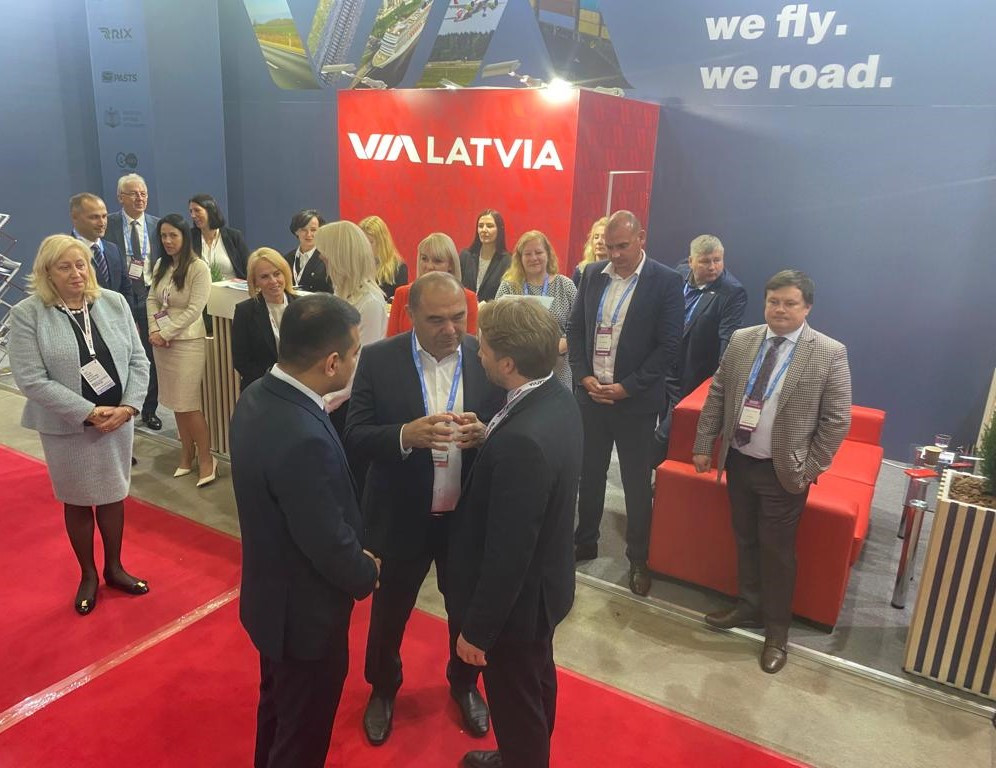 This week, on November 1-3, international transport and logistics exhibition TransLogistica Uzbekistan 2023 is held in Tashkent, in which SJSC "Latvijas dzelzceļs" and its subsidiaries SIA "LDZ CARGO", SIA "LDZ Loģistika" and SIA "LDZ Ritošā Sastāva Serviss" take part together with other Latvian transport sector companies under the brand of VIA LATVIA.
In the exhibition, Latvian transport sector companies meet new potential customers and strengthen relations with the current cooperation partners. SJCS "Latvijas dzelzceļš" will meet with the management of the Uzbekistan railway company to continue negotiations on cooperation development in the area of cargo transportation, logistics and rolling stock.
TransLogistica Uzbekistan is an international specialized fair, gathering international market players and the sector's experts with the goal to develop logistics systems, transport infrastructure, transport and logistics IT technologies, as well as promote attraction of investments and the sector's growth, thus, increasing cargo transportation volumes in all of Central Asia. This year the fair is held for the 19th time, gathering participants from almost 15 countries.