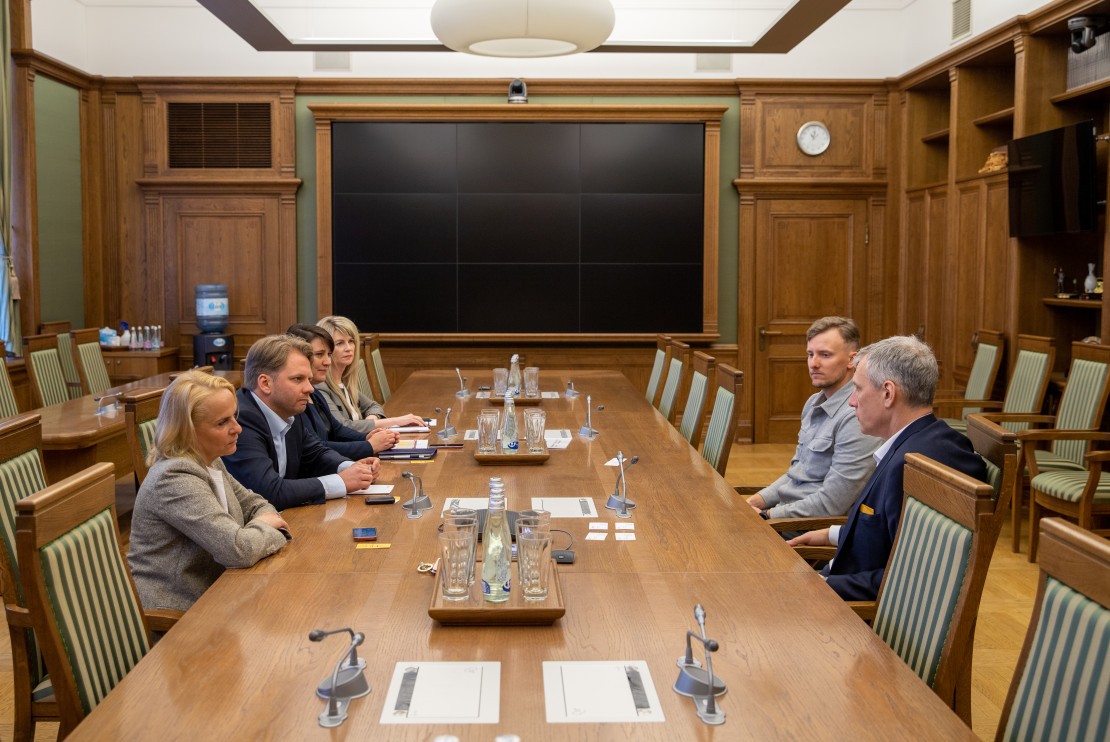 As preparations for this coming harvest season continue, Rinalds Pļavnieks, Chairman of the Board at SJSC "Latvijas dzelzceļš", and the management of LDz subsidiary companies met with the heads LATRAPS cooperative society of agricultural services ​​this week to discuss grain farms' needs this year, possible supply challenges and solutions to these challenges.
In order for SJSC "Latvijas dzelzceļš" and its subsidiaries LDZ CARGO Ltd. and LDZ Loģistika Ltd. to be fully prepared to provide grain farms with the necessary resources for transporting their products once the harvest season begins in earnest, the management of the Group's companies continues active negotiations with representatives of the grain farming industry. Companies are advised to plan their freight volumes and supply chains in good time so that LDz can use its resources and provide grain transportation services as efficiently as possible.
This week, SJSC "Latvijas dzelzceļš" met with one of the leading organizations in the industry – cooperative society of agricultural services LATRAPS.
SJSC "Latvijas dzelzceļš" Chairman of the Board Rinalds Pļavnieks: "Companies of LDz Group are capable of promptly responding to market needs, however, we are interested in preparing as early as possible for the anticipated volumes of grain and grain products, planning the number of wagons necessary for the purpose, and preparing other technological resources to also ensure optimal loading speeds. LATRAPS is ​​a long-time cooperation partner of LDz, which annually informs us about the projected freight volumes in a timely manner, and as a result of such excellent cooperation, the volumes of grain products transported by LDz continue to increase year after year."
During the meeting, representatives of LDz Group and LATRAPS ​​discussed a number of issues that will be relevant this grain harvest season, including challenges caused by the current cost of grain and market trends, as well as the fact that it is important to reduce freight and wagons' downtime and achieve prompt grain shipping in order to ensure continuous availability of freight wagons.
Commenting on cooperation so far in grain transportation by rail, Roberts Strīpnieks, Chairman of the Board at LATRAPS, emphasized: "We thank the companies of LDz Group for the effort they put in to ensure efficient freight transportation despite the challenging conditions in the transport and logistics sector due to the war. LATRAPS ​​always strategically develops its processing facilities at railway access roads, which achieves a number of benefits. Inland rail transport is cost-effective and gives us the opportunity to promptly deliver our freights to ports. For example, we can deliver 3,000 tons by one train, which is significantly more than by truck. Another benefit is less traffic on roads and fewer trucks in the cities while Latvia's grain export by rail is promoted."