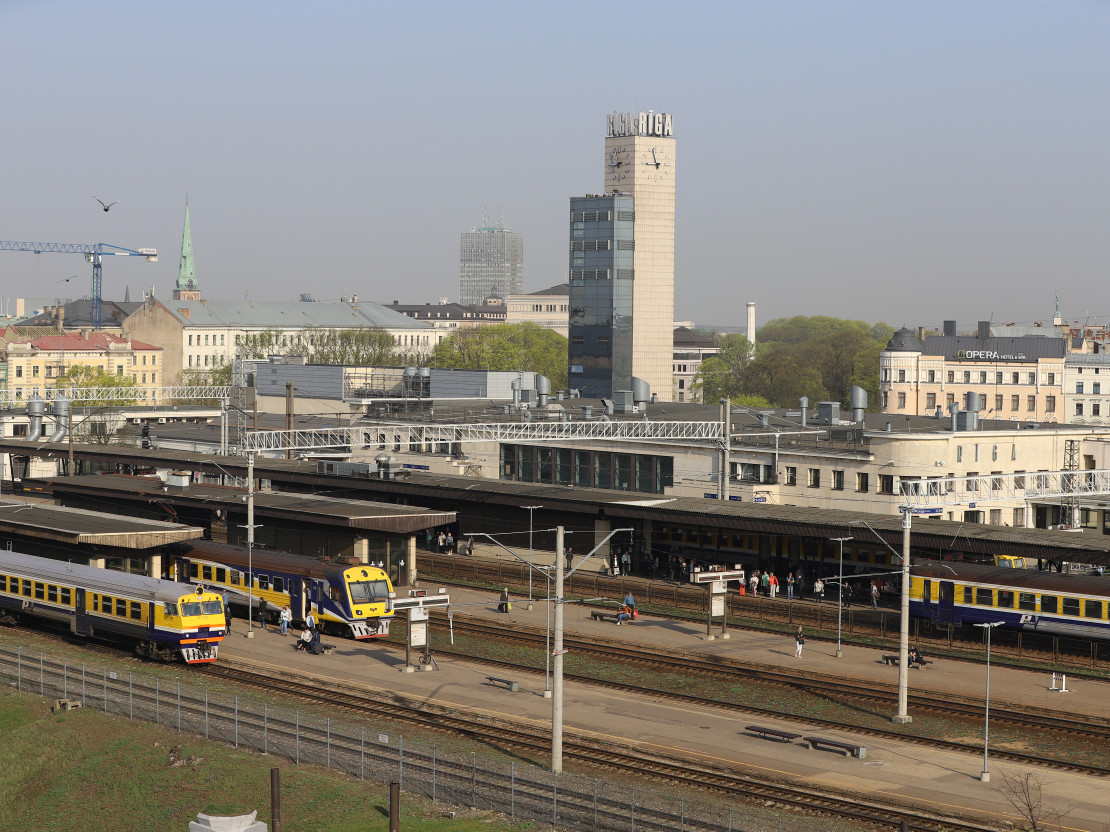 During the reconstruction of the Riga Central Railway Station and tracks as part of the Rail Baltica project, the station will continue operating and providing the key services to visitors and passengers. Although train traffic at the Central Station will not be interrupted, some areas of the station will be closed to the public and there will be changes to train timetables. It should be emphasized that there are no plans of halting any kind of train traffic at Riga Central Station in the coming years.
Railway infrastructure reconstruction at the Central Railway Station will commence this year and proceed in three stages to ensure that the station building remains open to the public and train traffic is not restricted.
Reconstruction of tracks at the Central Station will get under way at the end of March 2021, but train traffic at the station will not be suspended. This year and next, there will be minimal changes in train traffic. During the reconstruction, the current train arrival and departure platforms will change, and train timetables will be altered in cooperation with JSC "Pasažieru Vilciens". Passengers will be notified 10 days in advance of the pending changes, which will take effect on March 28.
Train traffic at the station will be possible during all three reconstruction stages, even though some train arrival and departure tracks will be closed, rebuilt, or new ones will be constructed. Following the reconstruction, a total of 14 tracks will be open for train traffic in 2026, four of which will be Rail Baltica 1,435 mm gauge tracks.
The Central Station will get a new look and become larger during the project, however, several historic features of the existing building will be preserved, including the letters spelling out the word Riga, several wooden doors, as well as marble stairs in the waiting room and marble gallery on the second floor.
In order to ensure residents' access to train platforms, ticket offices and other facilities, reconstruction of the Central Railway Station building will proceed in stages. Before the reconstruction begins, information signs will be placed in the territory of the station to show visitors where they may go, and the signs will be promptly updated depending on the pending restrictions on pedestrian flows.
More information about the Rail Baltica project, including the planned changes at the station, is available on the project implementers' website https://edzl.lv/interaktiva-karte un https://info.railbaltica.org/lv/satiksmes-ierobezojumi.