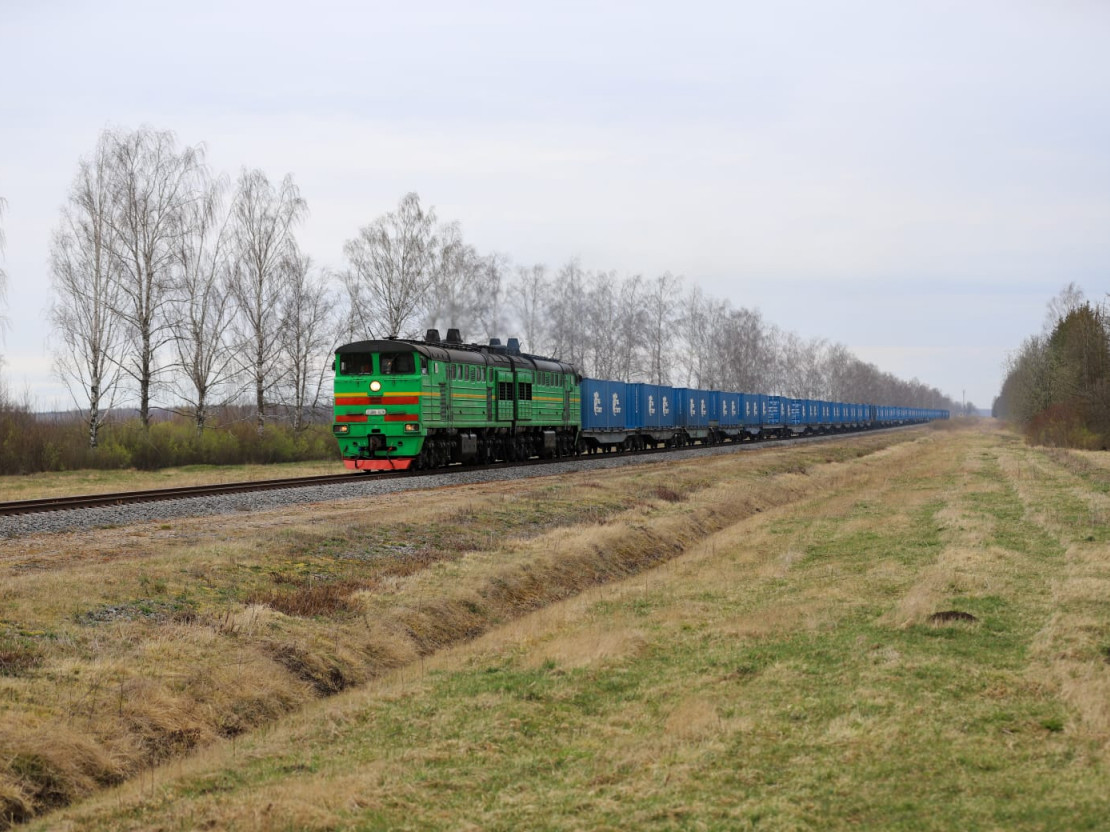 Regardless of the negative impact of COVID-19 on economic processes in global markets, LDz continues to provide regular freight transportation, including by long trains from Asia to Europe. Operation of such extra-long trains in the territory of Latvia is possible thanks to a cooperation project with Russian Railway, launched in recent months, as well as the high quality of LDz infrastructure.
On Thursday, April 9, a train consisting of 100 TEU containers, reaching a length of one kilometre, crossed the Latvian territory on China-Russia-Latvia-Lithuania-Kaliningrad route.
"Negotiations with Russian Railway on organization of extra-long trains to the Kaliningrad region through Latvia were launched already last October and this February we signed agreement on starting cooperation. I am satisfied to see the first results of our work – in the past month several container trains have been sent through Latvia in transit from China, in addition, the last train, crossing Latvia today, is record long," said LDz board chairman Māris Kleinbergs.
"Organization of such technically complicated transportation, at the time when many sectors are in downtime, is an evident signal to our partners that LDz is ready to adapt to new circumstances and challenges despite the current situation in the world, besides, the quality of LDz infrastructure allows to ensure transportation of extra-heavy trains," said LDz board chairman M.Kleinbergs.
The train that left China on April 2, crossed the Latvian-Russian border on Thursday night and, thanks to SIA "LDz Loģistika" "one-stop agency" services for online border crossing and customs procedures, the train was able to continue its way without delays. SIA "LDz CARGO" ensured further transportation of the train to the Latvian-Lithuanian border.
Transportation of all container trains on China-Russia-Latvia-Lithuania-Kaliningrad route in the past month are organized in cooperation of LDz with Russian Railway's subsidiary "TransContainer".
Transportation of extra-long trains are ensured, continuing the cooperation with Russian Railway company and based on the agreement signed between both companies in late February on organization of transportation of especially long cargo trains to the Kaliningrad region.