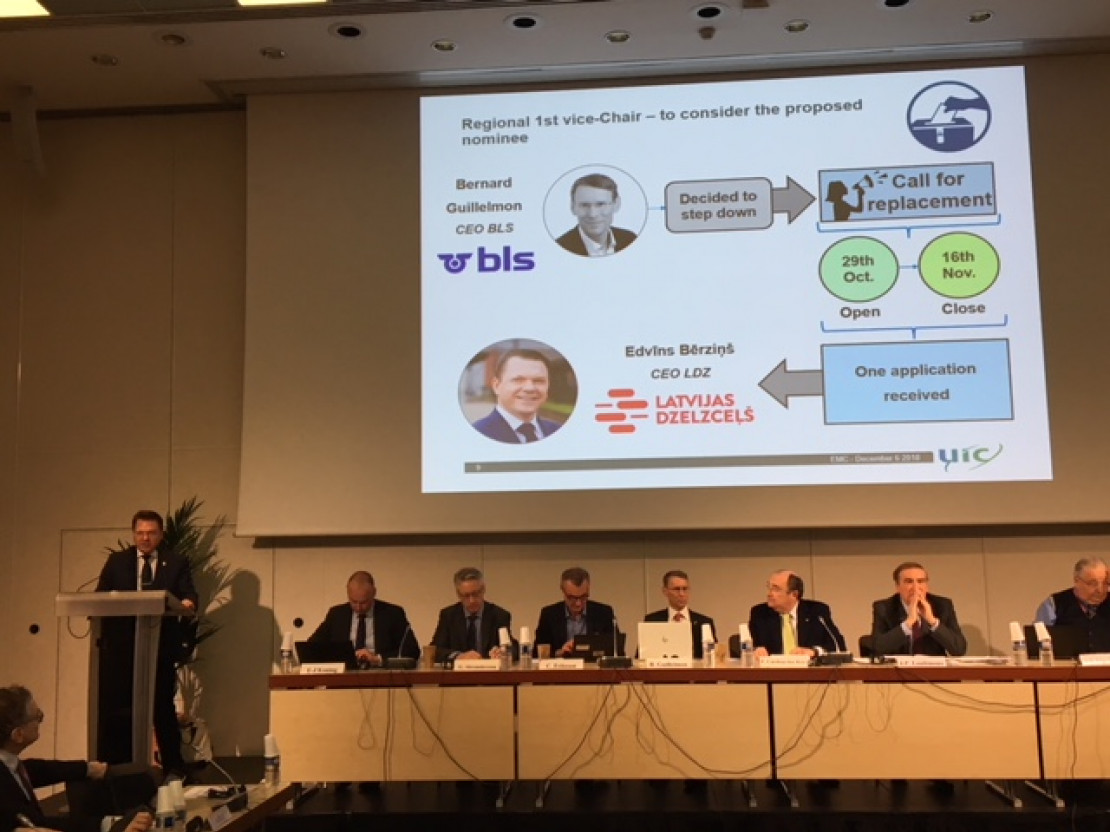 The President of VAS /SJSC/ "Latvijas dzelzceļš", Edvīns Bērziņš, was appointed the First Vice President of the European Regional Assembly of the International Union of Railways (UIC).
"This appointment proves that the activity of LDz goes to the right direction, in line with the values of the UIC: unity, solidarity, transparency," the President of LDz emphasised.
The candidacy of Bērziņš was suggested by the Management Committee of the UIC, and it was approved during the meeting of the European Regional Assembly of the UIC in Paris, on 6 December.
The European Regional Assembly consists of 122 members, representing 39 countries.
Since the end of 2017, Bērziņš has been the member of the Management Committee of the UIC.
VAS "Latvijas dzelzceļš" (LDz) is the manager of public railway infrastructure and dominant company of the "Latvijas dzelzceļš" Group. The Group includes six subsidiaries: AS "LatRailNet" that determines the infrastructure fee and division of railway infrastructure capacity, SIA "LDZ CARGO" that provides railway cargo transport and international passenger transport, SIA "LDZ infrastruktūra" involved in construction and maintenance of infrastructure, SIA "LDZ ritošā sastāva serviss" responsible for repairs and maintenance of rolling stock, SIA "LDZ apsardze" engaged in guarding services, as well as logistics company SIA "LDZ Loģistika". LDz has received Platinum evaluation in the Sustainability Index, and is among five the most valuable and best managed companies in Latvia, according to the annual list developed by "Prudentia" and "Nasdaq Riga".