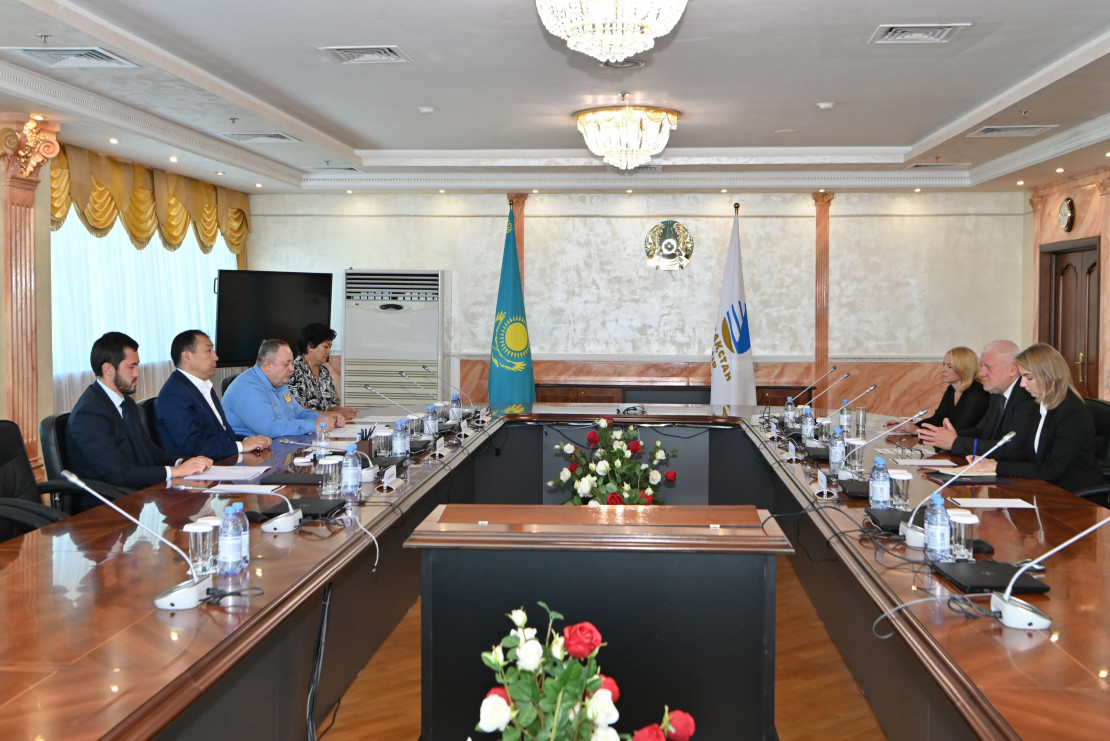 During his recent visit to Kazakhstan, SJSC "Latvijas dzelzceļš" (LDz) Chairman of the Board Māris Kleinbergs met with Nurlan Sauranbayev, Chairman of the Board of Kazakhstan Railways. Noting the railway connection's great potential, the heads of the two railway companies agreed on closer cooperation in rail freight transportation.
SJSC "Latvijas dzelzceļš" Chairman of the Board Māris Kleinbergs: "In less than half a year, Kazakhstan has become one of the most important foreign partners of LDz – at present, freight transportation to and from Kazakhstan makes up around a quarter of our total freight volume, and close cooperation between the two railway companies in this area is currently of strategic importance. During the meeting, the head of Kazakhstan Railways also underscored the great potential of the Eurasian transport corridor in the Latvia-Kazakhstan connection."
In the first seven months of this year, rail freight traffic between Latvia and Kazakhstan significantly increased compared to previous periods, with 2.71 million tons carried between Latvia and Kazakhstan by the end of July, which is 23.2 times more than in the respective period last year. Kazakh coal imports made up the bulk of this amount, or 2.34 million tons, but imports of oil products grew as well, with 44,300 tons transported in this freight segment so far this year.
Shipping of rail freight from Latvia to Kazakhstan grew 2.47 times this year thanks to increased transportation of timber, metal, chemical cargo, as well as agricultural products.