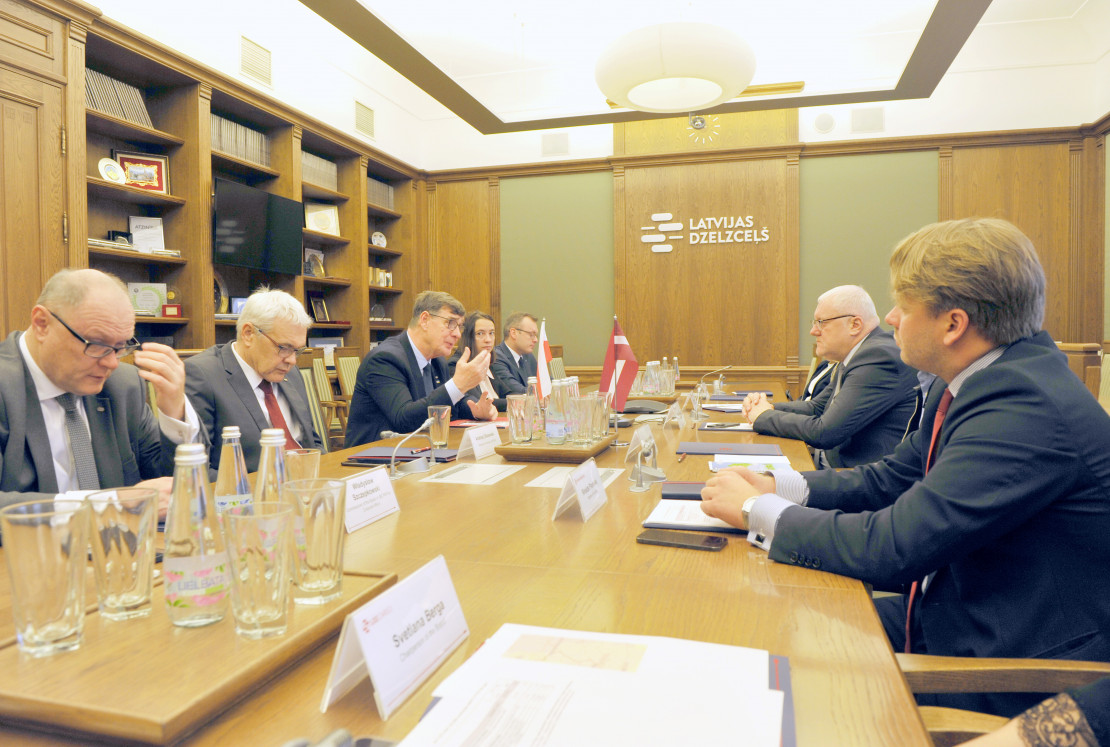 On November 8, a meeting between the management of SJSC "Latvijas dzelzceļš" (LDz - Latvian Railways) and Polish Railway (PKP – Polskie Koleje Państwowe S.A.) took place in Riga. During the meeting, the heads of the two companies discussed prospects for future cooperation in logistics, as well as agreed on regular shipments of coal by rail from Riga Port to the Małaszewicze station in Poland.
"Thanks to intensive work of the both parties, SJSC "Latvijas dzelzceļš" has managed to reach an agreement with Polish Railways on coal transportation by Latvian railway infrastructure and through our port. Considering the current changeable situation with freight transportation in our region, such an agreement is highly important – Poland's interest in directing its regular coal freight and freight of other types through Latvia will allow for increasing freight volumes already now and also in the future," said LDz Chairman of the Board Māris Kleinbergs.
Polish Railways CEO Krzysztof Mamiński indicated that the Polish company is interested in developing freight transportation through Latvian ports. "We are very pleased about our Latvian colleagues' ability to ensure greater transportation volumes. At present, we are planning to ship at least two shiploads of coal via the Latvian port and by Latvian railway infrastructure per month. One ship has already been unloaded and the cargo is on its way to Poland. We are truly interested in increasing the amount of rail freight shipped through Latvia and to expand the range of freight types. We hope that this will be a new transport channel connecting Europe," Mamiński said.
M.Kleinbergs stressed: "This is a start of successful cooperation, and we are determined to continue this cooperation in this way – LDz has the capacity to transport significant amounts of freight between Latvia and Poland."