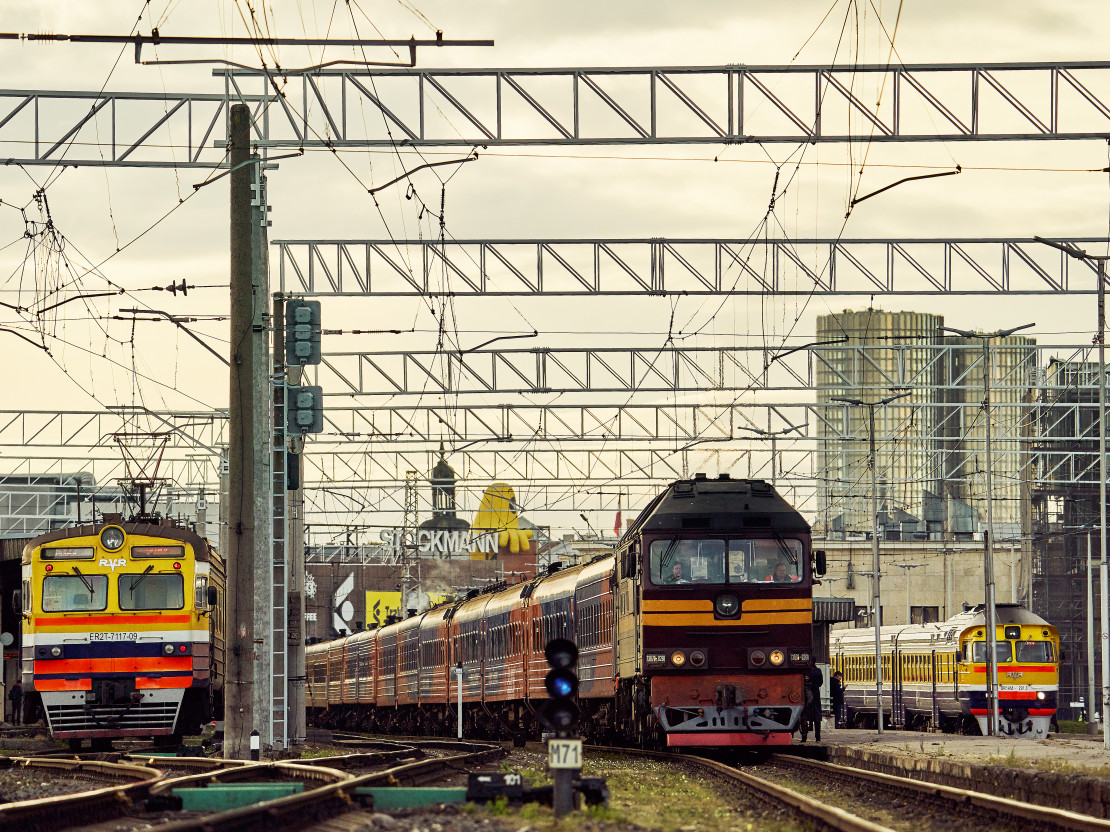 As the drop in rail freight volumes, which started already in the first half of 2019, continues, and taking into consideration the inability of SJSC Latvijas Dzelzceļš (Latvian Railways, LDz) to balance its finances in 2020 without additional funding from the government budget, LDz has revised its possibilities to implement its planned and ongoing projects co-financed by the European Union's (EU) structural funds.
As part of the Measure 6.2.1.1 "Electrification of the Latvian Railway Network" of specific support goal 6.2.1 "To provide a competitive and environmentally friendly TEN-T railway network facilitating its safety, quality, and capacity" of the Operational Programme "Growth and Employment" of the programming period 2014–2020 of the Cohesion Fund, SJSC Latvijas Dzelzceļš had planned to implement two closely interrelated projects: "Development of the Daugavpils reception park and an access road" and "Electrification of Latvian railway".
SJSC Latvijas Dzelzceļš Board Chairman Māris Kleinbergs explains: "These projects were planned and prepared at a time when 45 to 55 million tons of freight were carried by rail infrastructure annually. Now, the situation has substantially changed, and the changes to rail freight volumes and freight segments, brought about by the geopolitical situation, require corrections also to railway investment projects."
"Taking into consideration the work invested in the preparation of the electrification project, as well as the fact that a gradual transition to environmentally friendly railway infrastructure is taking place all over the world, the revision of the LDz investment projects is not an easy decision, but it is necessary to ensure that in the current situation the state does not undertake an additional burden that could impede Latvia's economic recovery from the current recession," Kleinbergs says.
The existing and projected situation in the transport and transit sector, including cargo transportation trends in the visible future, suggest that in the present situation implementation of such large-scale railway infrastructure project will not be economically grounded because there might not be sufficient demand for new railway infrastructure, and railway infrastructure users will not be able to cover the costs of maintenance of the infrastructure without support from the government budget. Considering the above-mentioned factors, LDz management board last week made the decision to stop Latvian railway electrification project, and LDZ supervisory board supported this decision today, March 23.
SJSC "Latvijas dzelzceļš" board chairman Māris Kleinbergs: "At present LDz is actively working not only on revision of technological processes, increase of efficiency and reduction of costs, but we are also focusing on development of a new business model, expansion of target markets for cargo transportation, and diversification of the cargo segments. I have a reason to be confident that LDz will manage to regain financial balance and become a modern, efficient and competitive company, and, as the cargo transportation increases, there will be a reason to return to financially large-scale railway infrastructure development projects.
Being aware that maintenance of the railway infrastructure in the current quality and safety level is not possible without its further development, LDz believes that, in order to ensure sustainable operations of the infrastructure, it is strategically important to implement less-sizable projects, also, considering the demand of the railway infrastructure users in segments where there is a growth, i.e. passenger transportation.
Thus, LDz believes that it is necessary to redistribute the available EU Cohesion Fund financing to alternative and less financed projects that are aimed at achieving climate goals in transport and development of multimodal passenger transportation system. LDz has started consultations with the Transport Ministry on possibilities to implement alternative projects.
LDz also will start consultations with the Ministry of Transport on possible amendments to the Indicative Railway Infrastructure Development Plan 2018 - 2022 and the Multi-annual Agreement on planning and financing of maintenance and development of public use railway infrastructure under the management of LDz.