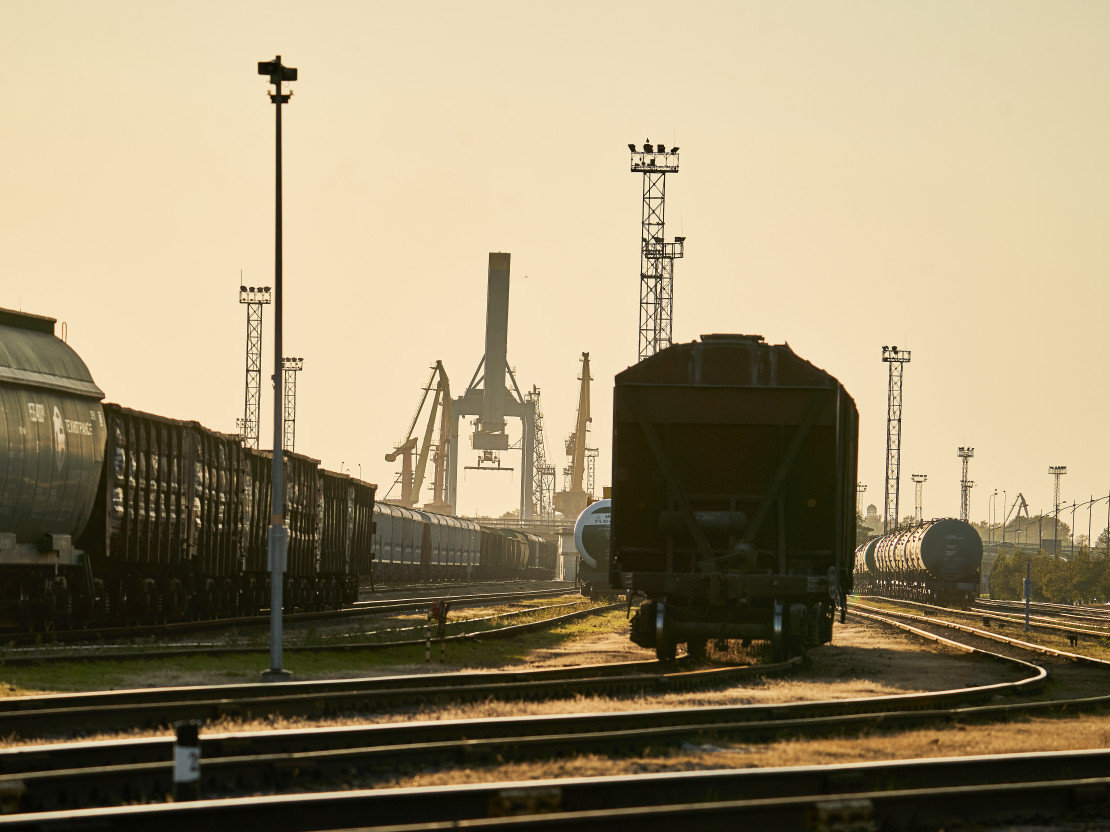 In order to ensure competitiveness of Latvijas Dzelzceļš (LDz) Group and restore financial stability, in the first quarter of this year the LDz management team was working intensively to revise technological processes, optimize processes and increase operational efficiency, as well as put a lot of effort into assessing the Group's existing business model and developing a new business model. At the same time, being aware of the inability to achieve financial balance this year without state involvement, LDz submitted to the Ministry of Transport a report on the need to receive state co-financing to ensure further operations.
In the first quarter, 5.98 million tons of freight was transported via LDz infrastructure, which is 48.7% less than in the same period of 2019. Transportation of coal (21.0%) and transportation of oil and oil products (also 21.0%) still account for the largest share of LDz freight transport, which have decreased by 76.7% and 53.2%, respectively, compared to the first quarter of 2019. Meanwhile, an increase has been observed in other types of freight – animal feed and rapeseed transport in the first quarter of 2020 amounted to 679,600 tons, which is 45.6% more than in the first quarter of 2019, while seed and oil plant shipments stood at 169,130 tons in the first quarter of 2020, 4.6 times more year on year.
As the popularity of trains continued to increase, passenger transport increased by 2.3% compared to the first three months of 2019, to a total of 3.75 million passengers.
Revenues of SJSC Latvijas Dzelzceļš directly depend on the volumes of transportation, therefore the substantial decrease in the volume of freight transportation caused a significant reduction in LDz revenues. In the first quarter of 2020, net turnover of SJSC Latvijas Dzelzceļš amounted to EUR 34.14 million, which is EUR 17.17 million or 33.5% less than in the first quarter of 2019.
Taking into account the cargo transportation volumes and projections, LDz already at the end of 2019 commenced work on revising technological processes and costs, which included a decision on gradual optimization of the number of employees.
However, regardless of a broad range of activities aimed at cost optimization, as well as other measures to increase operational efficiency, LDz will not be able to attain financial balance in 2020, as the decrease in revenues has been so significant that LDz is unable to cover all costs related to ensuring full-scale and quality operation of the railway network.
In order to stabilize the Company's financial situation, it was decided at a meeting of LDz companies' shareholders in March 2020 to pay dividends from the earnings retained over the past few years, thus gaining additional income and improving cash flows at SJSC Latvijas Dzelzceļš in the amount of EUR 19.2 million. Thanks to this one-off revenue, LDz was able to close the first quarter of 2020 with a profit of EUR 9.42 million.
Furthermore, in accordance with the Multi-annual Agreement on Planning and Financing of Maintenance and Development of Public Use Railway Infrastructure Under the Management of SJSC Latvijas Dzelzceļš, LDz, taking into account the results of the first quarter of 2020, this past March prepared and submitted to the Ministry of Transport a report on the financial situation and financial balance of the infrastructure manager, as well as informed the ministry about the need to increase the share capital of the Company.
In order to improve the efficiency of the company's operations, work on optimization of procedures will continue in the coming months, and close attention will be paid to diversification of target markets and freight segments. After the new business model of LDz is developed and approved, its gradual implementation will begin and, based on the new business model, the LDz management team will also be working on a new LDz medium-term strategy.
The main function of LDz is to maintain the railway infrastructure in accordance with all quality requirements and, with the aim of improving competitiveness and ensuring infrastructure quality and safety, LDz will also continue, as far as the financial situation permits, implementation of the Cohesion Fund co-financed project "Modernisation of Section Sarkandaugava – Mangaļi – Ziemeļbāzma in Riga Railway Network", for the construction of which a contract was signed 2019. In addition, a passenger infrastructure modernization project will be implemented in accordance with the Indicative Railway Infrastructure Development Plan for 2018-2022 and investment plans provided in the Medium-term Operational Strategy of Latvian Railways for 2017-2022. Implementation of the 2019-2023 action plan for noise reduction along railway sections where the intensity of train traffic exceeds 30,000 trains per year will also be continued.