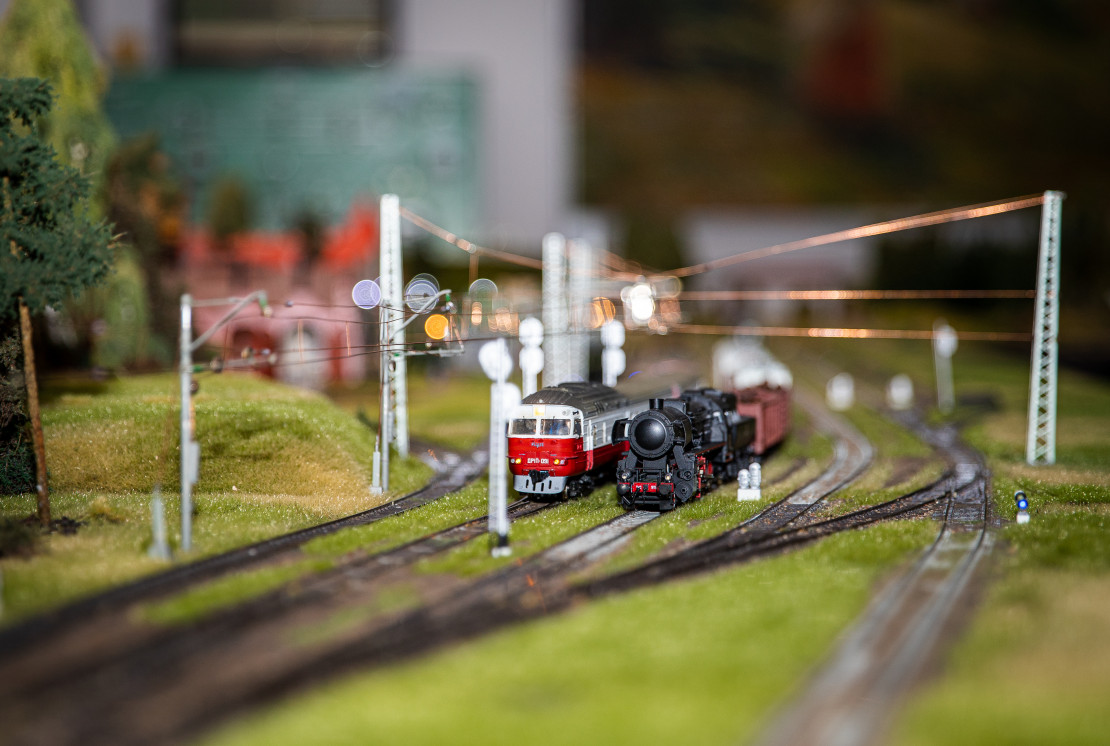 Visitors to the Latvian Railway History Museum have the opportunity to see the largest, most modern and extensive railway model in the Baltics with digitized control movement. The 44 m2 unique railway model, where most of the details are handmade, was created over several years with the involvement of railway modeling enthusiasts from Latvia and the Czech Republic.
The scale of the model is 1:87 and it consists of 200m long tracks, exact replicas of railway stations, 61 switches, 47 traffic lights and other railway infrastructure elements. A small city block, a church, Tukums airport, various buildings and bridges are also represented in the model.
"Our goal was to create not an abstract model, but one that shows the landscape of Latvia, with exact copies of the railway stations - Tukums II, Spāre and Līvbērze, including the layout of tracks, traffic lights, auxiliary buildings. The movement is also like on a real railway. A professional railway worker, looking for example at the arrangement of sleepers in the stations, will understand that the model was created by a railway expert. Where there should be wooden sleepers, for example under the turnstiles, there are wooden sleepers, where there should be concrete sleepers - there are concrete sleepers," museum director Ieva Pētersone describes the model.
The new railway model is digitized, that is, it is equipped with a computerized dispatcher's console, which shows all model tracks, switches, crossings, which can be switched centrally. Train routes are also created, similar to the real railway. Once an hour, visitors to the museum can watch a demonstration of the model, following the movement of seven train sets, switching of switches and traffic lights.
The model also includes such important landscape elements as various trees, residential buildings and other objects, where even the finest details are unique and handmade. In order to notice these subtle nuances, the museum offers a special activity for families with children - Model Detective. The unique railway model has been completed and put into operation very recently, so every visitor to the museum is welcome to view the latest work of the railway modellers!
The project was created with the support of the State Culture Capital Foundation, and the authors of the layout include Jiri Čekan, Sergejs Tretjakovs, Libor Šmidt, Aigars Kļaviņš, Inta Čekanova, Alfrēds Straume and others.
Museum working hours: Mon closed, Tue, Wed 10.00-17.00, Thur 10.00-20.00, Fri, Sat 10.00-17.00, Sun closed. For more information:
https://www.railwaymuseum.lv/