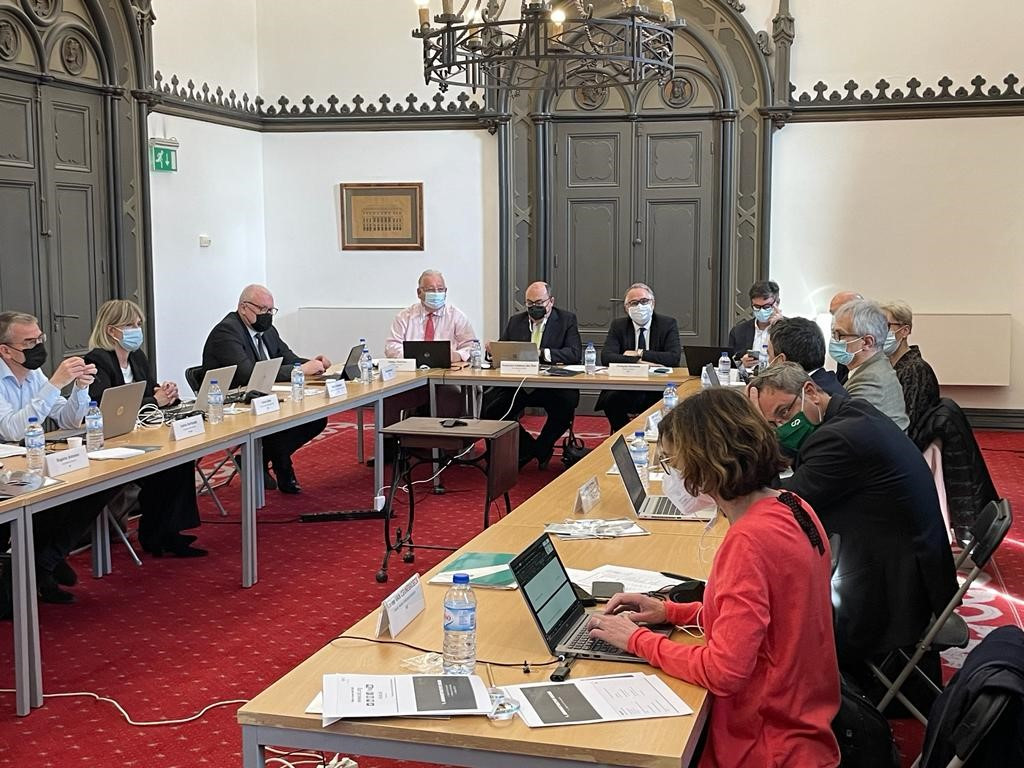 The International Union of Railways (UIC) European Management Committee meeting in Portugal's capital Lisbon has ended. The meeting discussed the work plan for 2022-2023, and agreed on the next Management Committee meeting venue – Riga. The UIC Management Committee meeting focused also on the situation in Ukraine, and heads of European railway companies shared their experience in receiving Ukrainian war refugees in railway stations.
SJSC "Latvijas dzelzceļš" board chairman Maris Kleinbergs: "Latvia and "Latvijas dzelzceļš" are an integral part of the European railway network, and cooperation with railway organizations of other countries is significant both on everyday level and during such turbulent periods as now. Thus, I am satisfied that the 2023 Management Committee meeting will be organized in Riga, and within its framework, a high-level meeting of the Baltic railway heads with the UIC management will be held. This will be an excellent opportunity for us and our colleagues from Lithuanian and Estonian railways to point out the issues and development opportunities significant for our region and strengthen cooperation with the UIC and other its members."
During UIC European Management Committee meeting, also other current issues in the railway sector were discussed, including the 2022-2023 work plan, which focuses on sustainability and future mobility of railway, as well as standardization, research and innovation matters.
In response to Russia's military attack on Ukraine, the UIC operationally established and convened its first meeting of the task force working with Ukrainian refugees on March 10. The task force includes 44 railway sector companies from 29 countries, including SJSC Latvijas Dzelzcels. Since the task force was established, its participants in weekly meetings exchange the current information and provides support to organizations who have actively engaged in solving the refugee crisis.
SJSC "Latvijas dzelzceļš" board chairman Maris Kleinbergs took part in the UIC European Management Committee meeting in Lisbon. Kleinbergs last year was repeatedly elected to the committee for 2022-2023.