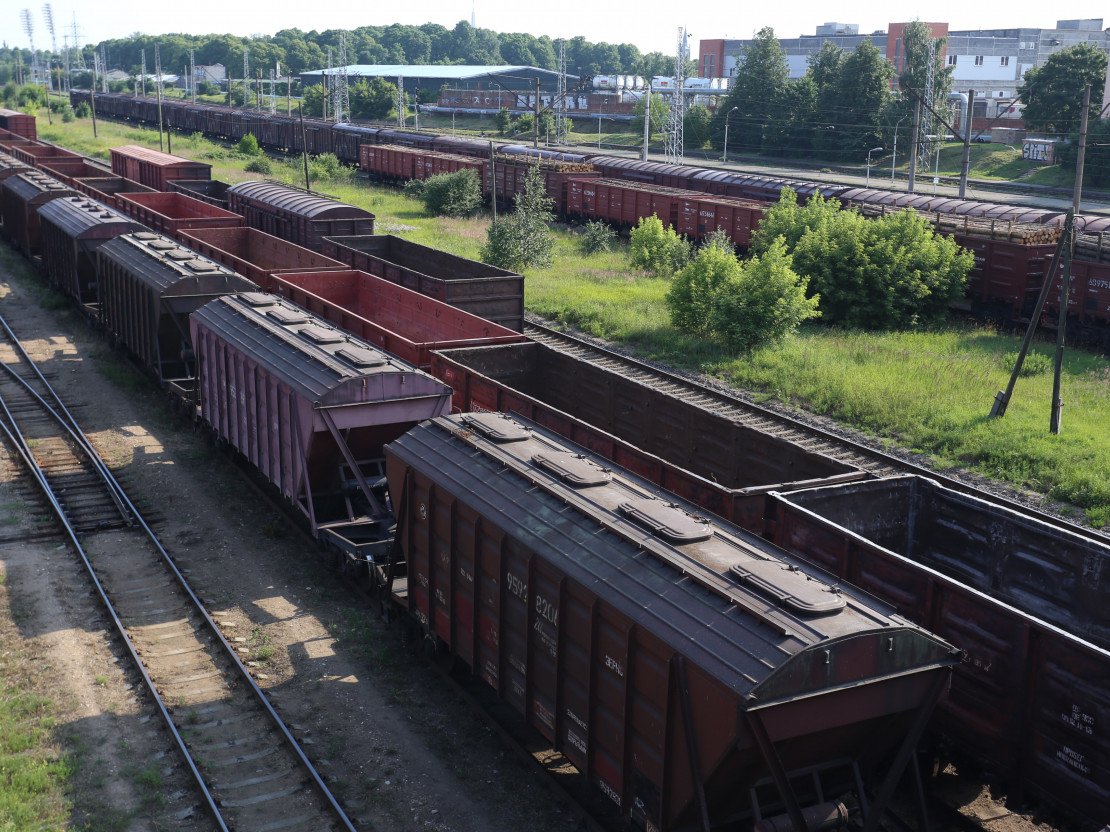 On the occasion of the Management Committee of the International Union of Railways (UIC), Mr. Jean-Pierre Loubinoux, Director General of UIC, and Mr. Edvīns Bērziņš, President of SJSC "Latvijas dzelzceļš", jointly announced that the next Global event on Freight and Logistics would be held in the second half of 2020 in Riga, Latvia. Participants of the event will discuss the challenges related to rail freight within the global chain of mobility.
Edvīns Bērziņš, President of LDz, stresses: "We are truly honoured that organisation of conference of such scale, which is to bring together industry experts from across the globe, is entrusted to us. During the recent years, Latvijas dzelzceļš has paid special attention both to the expansion of operation in the international transport corridors and strengthening of its role in the international organisations, and this conference is a convincing confirmation that our effort is highly appreciated at international level."
"Transport sector, especially railway will face new challenges in the nearest future, and overcoming of these challenges will be possible only by joining forces with all the involved and interested parties. Rail freight has no borders – freight has to be transported despite the different gauges and systems. Competitiveness of Latvijas dzelzceļš in the global market is significantly affected also by the ability of LDz team to effectively use our location in the crossroads of the Eastern-Western and Northern-Southern transit corridors and 1520 and 1435 mm gauge tracks. Our common goal is to increase competitiveness of rail freight, and it can be achieved through the improvement of multi-modality, sustainable and balanced cooperation. Therefore, we need a common future perspective, and this conference will be a great platform for the creation thereof," adds Mr. E. Bērziņš.
"LDz has already established good and professional cooperation with the UIC, and we highly appreciate the company's participation in the UIC platform, including organisation of various events and conferences in cooperation with us. Therefore we are convinced that the conference to be held in Riga in 2020 will be of great value both from the organising viewpoint and within the future business context. Furthermore, it forms part of the UIC approach to make railway the backbone of the Sustainable International Connected Integrated Chain of Mobility (SICICOM)," notes Mr. Jean-Pierre Loubinoux, Director General of UIC.
Mr. Loubinoux also stresses: "In the upcoming conference, we will keep discussions over the matters, which started in the previous events on freight, for example – development of inter-continental corridor, smart technologies for the improvement of reliability and productivity, and development of connectivity and hubs. Furthermore, this will be a unique chance to join discussions on business challenges for the positioning of freight within the global chain of mobility."
With new routes being developed, with impressive projects such as "Rail Baltica", the sector collectively moves towards a high performing transport system, and, in situation like this, ensuring optimal mix for a sustainable society is paramount.
At the same time, Mr. François Davenne, Deputy Director General of UIC, notes: "The special role of LDz to bridge 1520 and 1435 mm track gauge "worlds" is also particularly important in building smart corridors at the continental scale. We are convinced that the global conference will bring specific responses to questions such as how to gather, organise and use rail data for the provision of profitable services."
From December 2017, Mr. Edvīns Bērziņš, President of LDz, is a member of the Management Committee of UIC, whereas, from December 2018, he takes position of First Vice President of the European Regional Assembly of this organisation.