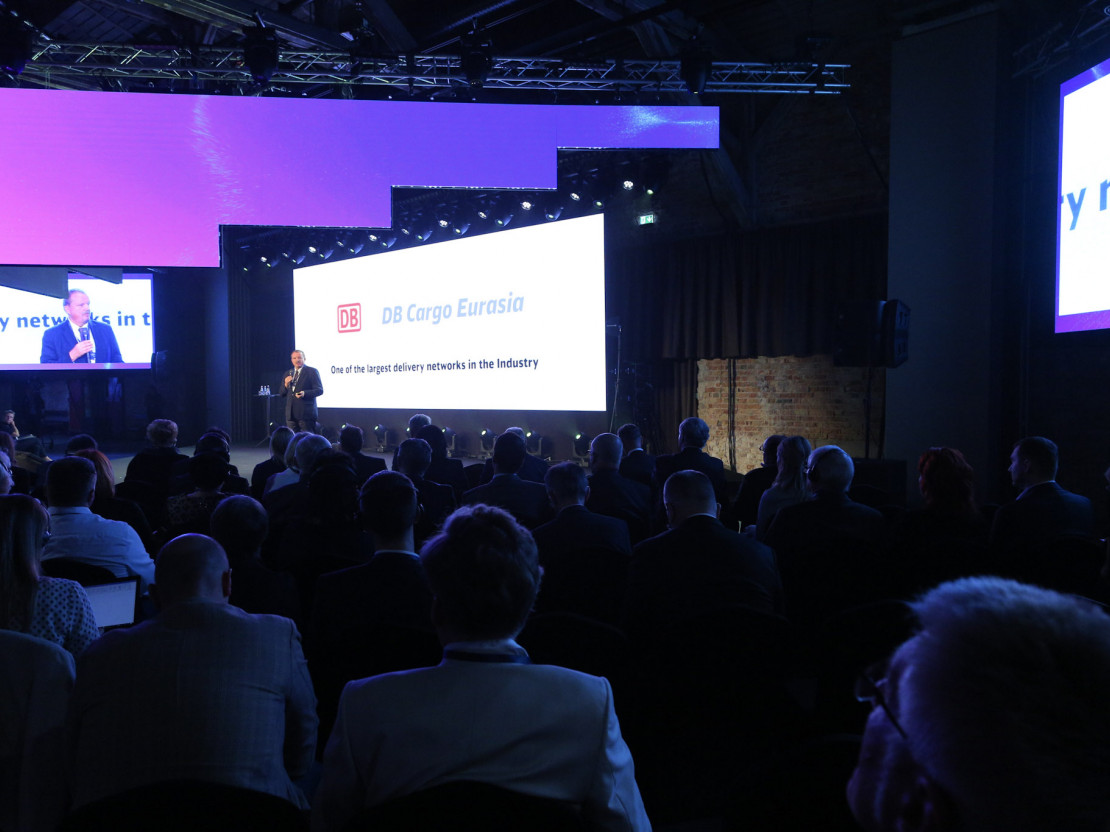 Increasingly more processes are being digitized in the world, and the railway industry also has to take into consideration that a company's competitiveness and ability to attract new customers will be determined by digitization. One of the challenges will be the introduction of blockchains, which are already in use in other industries. This is one of the findings of the SJSC Latvijas Dzelzceļš conference Global Transport Development Challenges, which brought together high-level experts from railway and other industries in Riga on September 12.
One of the challenges singled out by all the experts is all rail operators' readiness to work within a single system, which implies the use of blockchains also in this industry. Georgian Railway Director General Davit Peradze shared his experience of introduction of the blockchain system, saying that the Georgian Ministry of Justice launched such a system two years ago, and that all electronic communications now took place in the blockchain. At the same time, Davit Peradze admitted that this could pose a challenge in freight transport, because all railway operators will have to operate on the basis of uniform rules. "If we launch digitization while the neighbour countries are not even considering it, we will not be able to offer our customers uniform services. However, digitization means saving time, which in turn means saving money," the head of Georgian Railway emphasized.
Jing Long, Deputy Director of the Centre for European Studies at the Shanghai Institute for International Studies, also drew attention to the need to digitally integrate resources of freight operators. If not, each country and company developing their own individual systems will face major losses of resources. Referring to China's experience, Jing Long acknowledged that, in the early stages of digitization, China was closely cooperating with European and Japanese companies, but in the later stages, local experts introduced a lot of innovations in order to adapt the system to local requirements.
Transparency of information could be one of the challenges in the introduction of blockchains, as such a system implies information transparency among the market players. According to Alexander Kochukov, Director of the Russian company Digital Logistics, reluctance to comply with information transparency rules could impair the organization of freight transport.
If digital technology is one of the challenges, the rail infrastructure itself must not be forgotten in order for freight transport between countries to take place at all. "If there is no infrastructure, everything will stop and there will be no point in digitization," said Alevtina Kirilova, Export Logistics Development Project Manager at JSC Russian Export Centre. Freight companies also have to think about the needs of their customers and respond to the needs of shippers and end-users. Speaking about challenges and digitization, Kirilova called for removal of the existing obstacles, including those created by countries' different laws and regulations. As a positive example, she mentioned cooperation with LDz, together with which it is already implementing digital circulation of information and documents. The next step, Alevtina Kirilova said, would be China's accession to the digital platform for circulation of documents, in order to better organize reciprocal freight transport between China and Europe.
Wolfram Schwab, Vice-President for Research, Development and Innovation at the French company Alstom, pointed out that in the future there would be new political restrictions on energy sources currently used in the railway industry. In the meantime, investments are being made in the development of more environmentally friendly and sustainable technologies, for instance, electricity- and hydrogen-based technologies. "Why is this a good product? Because hydrogen is the key to the introduction of zero-emission transport. It is a good product because it will help develop sustainable public transport that is environmentally friendly," Schwab explained. At the moment, diesel is one of the most commonly used fuels in railway industry, but there are new trends and new legislative initiatives being introduced that limit the use of diesel fuel, which means that the transport industry is in need of new sources of energy, said Wolfram Schwab.
This is the sixth time Riga hosts the annual conference, and over these years it has become an important meeting point for transport and logistics industry experts, visionaries and decision-makers from more than 35 European and Asian countries.