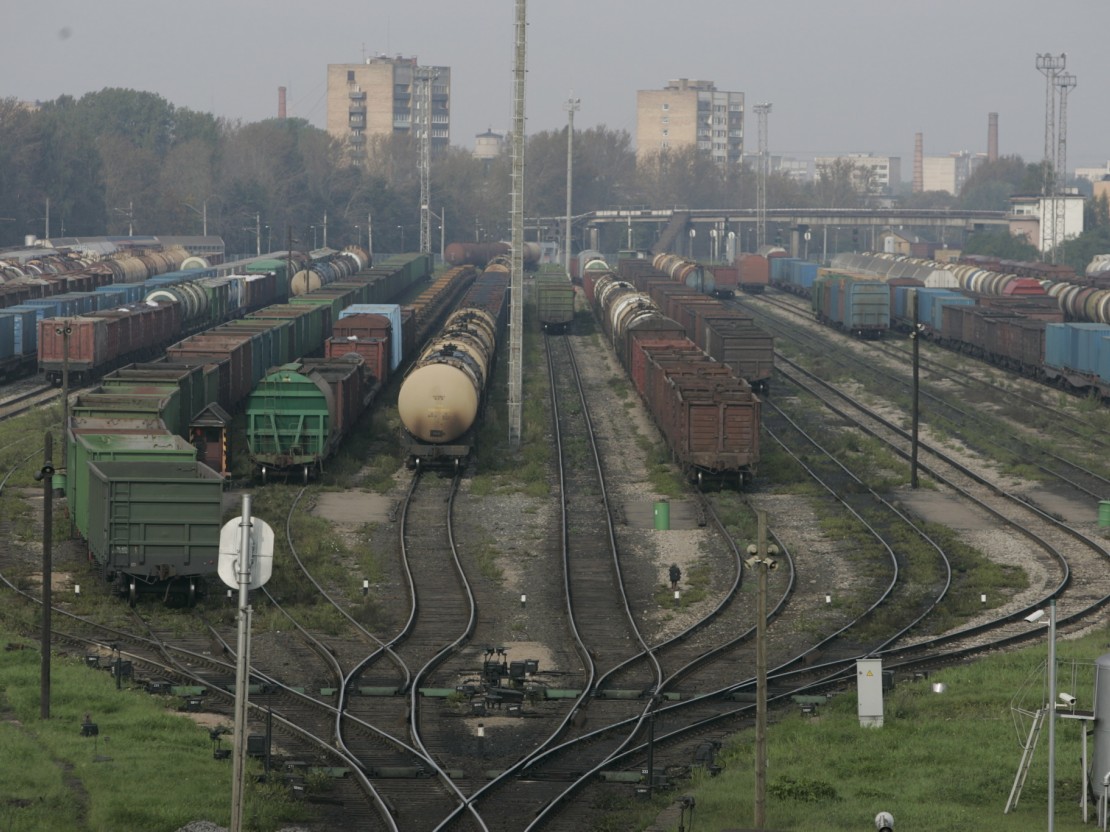 On 3 June, the Cabinet endorsed the decree prepared by the Ministry of Transport which foresees not to withhold dividends from the profits of the State Joint-Stock Company Latvijas dzelzceļš of the reporting year 2013 in order to redirect the funding for the implementation of public rail infrastructure projects.
To ensure the successful continuation of the economic activity of Latvijas dzelzceļš (LDz) and to attract the funding required for the implementation of European Union projects, the earnings shall be invested in public use rail infrastructure projects co-funded by the Cohesion Fund that have already been commenced and planned for 2014.
The profit of LDz in 2013 was significantly higher than in other years. It amounted to LVL 56.1 million or EUR 79.9 million, however, the majority of that - LVL 43.7 million - was derived from the revaluation and transfer of the freight car rolling stock to the subsidiary LDz Cargo Ltd., which was a one-off transaction and is not linked to cash flow. The remaining part of the profit consists of the profit of SJSC Latvijas dzelzceļš from economic activity, changes in stock and dividends from subsidiaries.
LDz successfully continues to implement the EU Cohesion Fund projects that were commenced in 2012 and 2013 - renovation of the marshalling hump of Šķirotava Station, construction of Bolderāja 2 Station with a connecting road to Krievu Island terminals, upgrading of signalling, telecommunications and power systems in the section Bolderāja 1 - Zasulauks. Work also continues on the project "Construction of the Second Rail Track in the Skrīveri-Krustpils Section", which was commenced in 2010.
In 2013, the government conceptually approved the redistribution of funding intended for the purchase of new electric trains and allocated funds for the modernisation of the existing rolling stock and renovation of platforms. As a result, this funding was allocated in addition to the LDz projects. The new projects co-funded by the EU Cohesion Fund that should be completed by the end of 2015 are: replacement of switches - delivery of switches; modernisation of rail passenger infrastructure; modernisation of centralisation of Šķirotava Station; modernisation of the main data transmission network; modernisation of the Liepāja station signalling system with the reconstruction of rail tracks; reconstruction of rail tracks. The total planned investment amount in the new projects is EUR 159.1 million, which includes EUR 29.7 million of funding by LDz.
By implementing investment projects co-funded by the EU, LDz assumes the liabilities related to the implementation of these projects. If during the project implementation the cost increases due unforeseen circumstances or as a result of the procurement procedure, this shall have to be covered by LDz without the possibility to reduce the physical volume of the project.