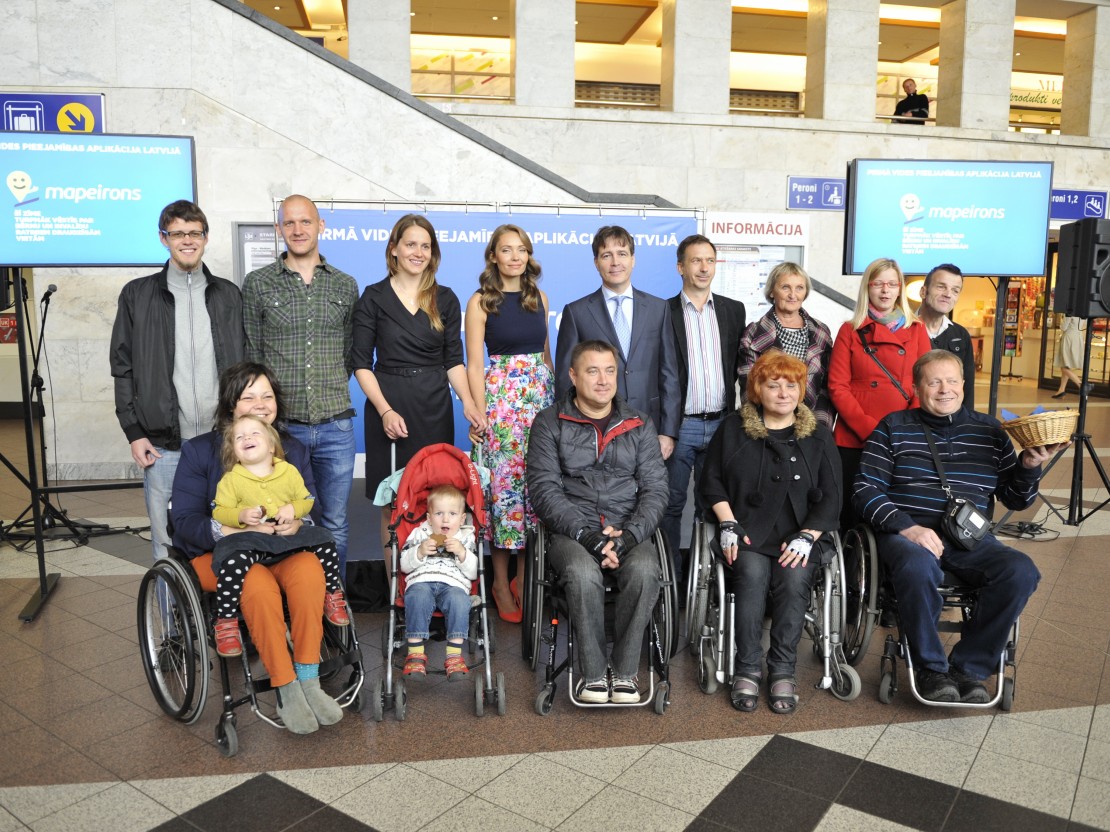 Today in Riga Central Train Station, Latvijas Dzelzceļš together with the organisation for people with disabilities and their friends and the Baby Room society launched the first mobile app for accessibility - Mapeirons.
Chairman of Apeirons Ivars Balodis explained that the survey of environment objects to be included in the app will take approximately two months, during which several thousand objects in Latvia, including institutions, shops, recreation and entertainment venues, as well as infrastructure and environment objects will be assessed.
The app should be available in late August and it will be possible to use it to look up nearby objects as well as to plan a trip.
Anyone can report places that are friendly for people with disabilities and baby prams on the Apeirons or Baby Room websites or on social media using the hashtag #Mapeirons, however, the developers of the app will assess the place in person before accepting it as suitable.
The President of Latvijas dzelzceļš Uģis Magonis commented that in Latvia there are currently nine train stations equipped for people in wheelchairs - Rīga, Krustpils, Rēzekne, Daugavpils, Jelgava, Saulkrasti, Sigulda, Dubulti, Vaivari. Latvijas dzelzceļš is currently working on the renovation of 16 train stations in the Jūrmala and Jelgava direction which includes the heightening of platforms and improvement of facilities to make the stations and platforms more suited to passengers. This project is due to be completed in 2015 and a further 22 stations are to be improved by 2020.