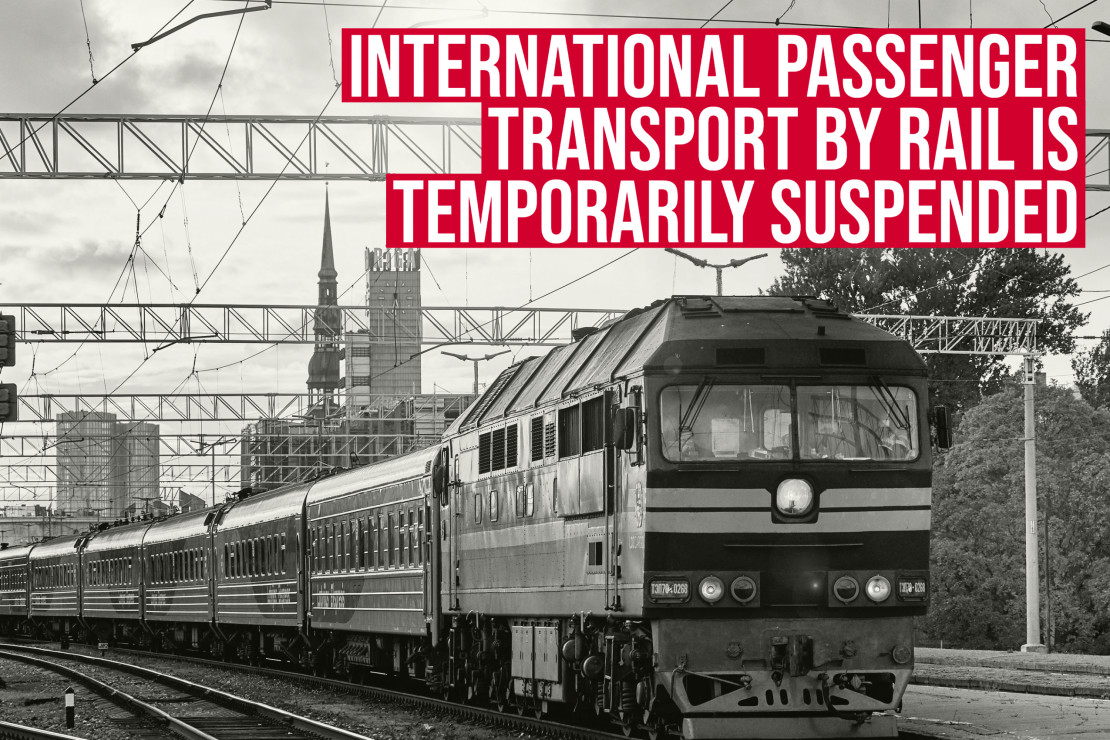 Taking into account the decision made by the Cabinet of Ministers on Saturday, March 14, to close the state border for international passenger transportation in connection with measures to halt the spread of Covid-19, all international passenger transportation conducted by SIA Ldz Cargo and SIA L-Ekspresis will be suspended.

Pending further decisions by the Cabinet of Ministers regarding the state of emergency, SIA LDZ Cargo and SIA L-Ekspresis are suspending international passenger transportation to and from Moscow and St. Petersburg. Furthermore, there will be no passenger transportation on the route Minsk-Riga and Kiev-Minsk-Vilnius-Riga.
Train No.1 Moscow-Riga will depart from Moscow on March 15 and arrive in Riga on March 16, all subsequent trains have been cancelled.
The group of rail wagons on the St Petersburg-Riga route will depart from St Petersburg on March 15 and arrive in Riga on March 16, further departures have been cancelled.
Train No 87/88 Minsk-Riga will arrive in Riga for the last time and return to Minsk on the evening of March 15.
Train No.32 Kiev-Minsk-Vilnius-Riga has already been suspended.
Passengers who have purchased tickets on routes operated by SIA LDZ Cargo and L-SIA Ekspresis will be reimbursed for the travel documents without any commission for the return of the tickets.

To return the tickets purchased online on travel.ldz.lv it is necessary to send an application to uzzinas@ldz.lv. In order to receive a refund for tickets purchased at the ticket office, you must mail them to:
SIA LDZ CARGO

Dzirnavu iela 147 K-1

Rīga, LV-1050.
The application form can be found here. Applications for the return of tickets will be accepted within 6 months from the date of the journey. Customers will not be served in-person to protect employees from the risk of infection.

For tickets purchased on the Minsk-Riga and Kiev-Minsk-Vilnius-Riga routes, passengers are invited to contact the Railway Information Service by toll-free number 80001181.

Joint-stock Latvijas Dzelzceļš and SIA LDZ Cargo apologize for the inconvenience and invite everyone to be understanding in the light of the emergency and to act responsibly to fellow human beings, as well as do their utmost to limit the spread of Covid-19.