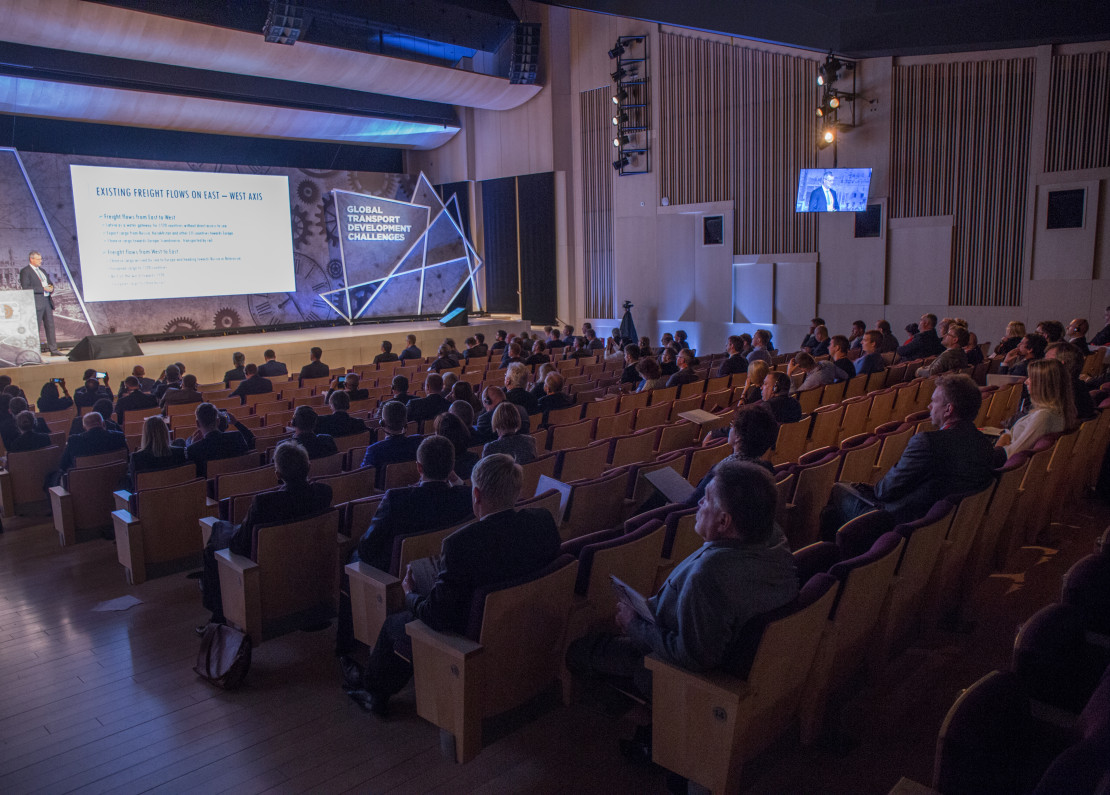 The annual international conference "Global Transport Development Challenges", organized by SJSC Latvijas Dzelzceļš (LDz), will be held in Riga on September 12 to discuss latest transit industry developments in Europe and the world, as well as to seek and find ways to foster international competitiveness of the transport and transit industry of Latvia and its contribution to the Latvian economy.
This year, experts from the European Commission, Latvia, Spain, Switzerland, Germany, France and Russia, as well as China – a country of great importance to the Latvian and European transport industry – will talk about current developments in the transport and transit sector. Industry experts from Belarus, Belgium, Portugal, Sweden, Austria, Hungary, Georgia and other countries have also been invited to the conference.
One of the speakers at the conference will be Catherine Trautmann, North Sea-Baltic TEN-T Corridor Coordinator at the European Commission Directorate-General for Mobility and Transport, who will offer further information about the project and its prospects in the context of the Rail Baltica project. Joaquín Jimenez Otero, Vice-President at the Spanish Railway Infrastructure Administration (ADIF), will comment on future connections of 1,435 mm and 1,520 mm gauges, while Jing Long, Deputy Director of the Centre for European Studies at the Shanghai Institute for International Studies, will acquaint delegates with China's transport development experience and other countries' opportunities to put this experience to use in their transport development strategies.
DB Cargo Senior Vice President for Business Development in Eurasia, DB Cargo Eurasia Managing Director Uwe Leuschner, French company Alstom Vice-President for Research, Development and Innovation Wolfram Schwab, digital transport platform development company Digital Logistics Director Alexander Kochukov, and other industry experts will also share their experience at the conference.
This is the sixth time Riga is hosting the annual conference, and over these years it has become an important meeting point for transport and logistics industry experts, visionaries and decision-makers from more than 35 European and Asian countries.