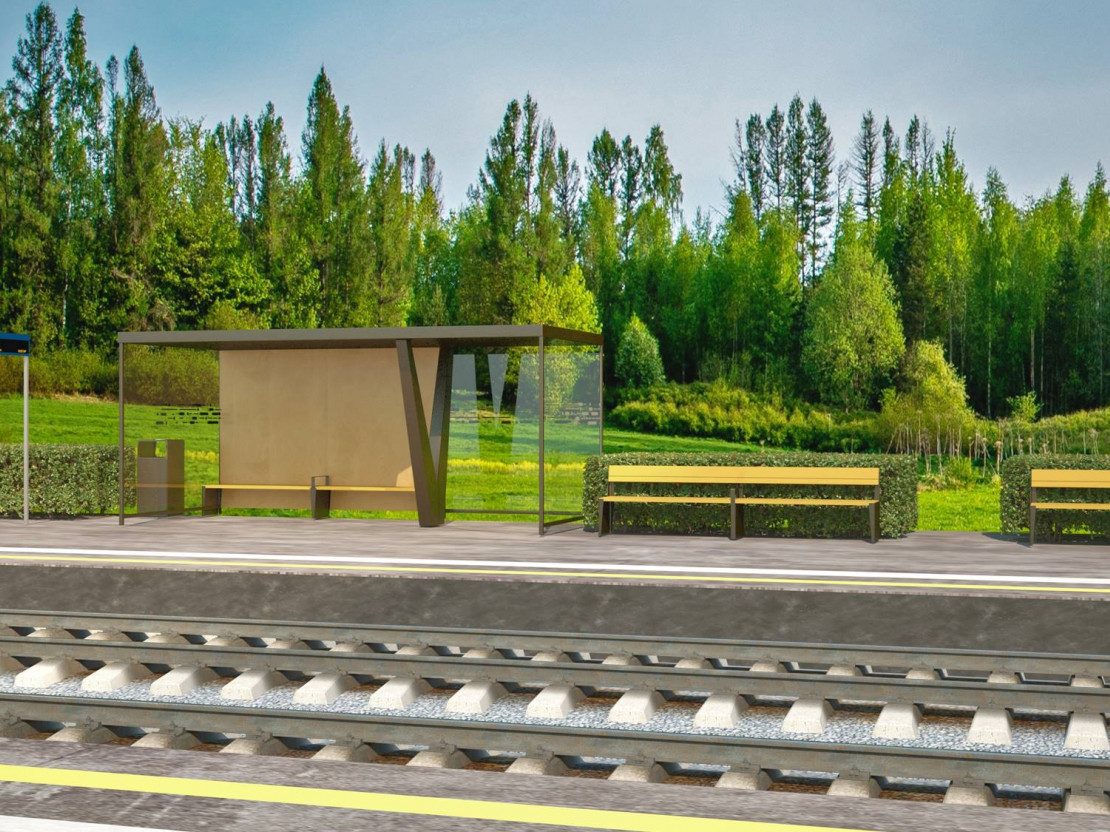 Along with the measures to promote operational efficiency and the development of a new business model, investment plans have been thoroughly revised. In the first seven months of this year, a lot of work has been done to prepare a large-scale project that will be a new step promoting passenger mobility in Latvia – modernization and construction of 48 train stations and stops.
SJSC Latvijas dzelzceļš Board Chairman Māris Kleinbergs explains: "Modern, safe and efficient railway infrastructure is one of the main priorities of LDz, and our goal is to promote, together with other stakeholders, passenger mobility in Latvia. Passenger transport by rail has become increasingly popular in recent years, and I am convinced that modernization of another 48 train stations and stops will contribute greatly to the further development of this trend."
During the project, passenger infrastructure will be fully modernized on the following electrified lines: Riga - Tukums II, Riga - Skulte, Riga - Krustpils and Riga - Jelgava. Furthermore, new train stations will be built on Silikātu Street and Slokas Street (Torņakalns – Bolderāja line), as will be Dauderi station (Zemitāni – Sloka line) and Alfa (Riga – Cēsis line).
"Our goal in embarking on this ambitious project is to promote a truly positive railway experience for every passenger. The new passenger platforms will be designed with different groups of people in mind, including young parents and people with special needs. Of course, in order to ensure the most comfortable and safe transport experience, the existing and planned local government infrastructure development is also important, but all LDz infrastructure being modernized already at this time will have tactile guides for people with special needs, and I hope that this will also prompt local governments to bring order to areas adjacent to the railway infrastructure," says Māris Kleinbergs.
In developing this passenger infrastructure modernization project, special attention was paid not only to the functionality of passenger infrastructure to be modernized, but also to its visual identity.
LDz Chairman of the Board Māris Kleinbergs says: "The development of railways in Latvia has been multi-dimensional and one could say that the railway infrastructure has reflected various political transitions and fashion trends for many decades. When considering further development of the railway infrastructure in Latvia, it is important for us to make it not only safe and of high quality, but also visually modern. And that is why, for the first time in the history of railways in Latvia, guidelines on visual identity of passenger infrastructure were developed, which will be implemented at the stations we will build or modernize, creating a unified visual image of Latvian railway infrastructure, as well as providing a visually unified and comfortable experience for all railway passengers."
During the work on the guidelines on visual appearance of LDZ passenger infrastructure, the visual identity of the planned Rail Baltica passenger infrastructure was also taken into account, borrowing the design of the train station's roof with a few visual modifications.
In the coming weeks, bids will be invited for the design and construction of the 48 stations and stops, and it is currently planned that modernization of these stations will be completed by the end of 2023. In defining the scope of the project, LDz has been closely and productively cooperating with the Ministry of Transport, the Road Transport Administration, JSC Pasažieru Vilciens, local governments, as well as urban environment and transport industry experts.