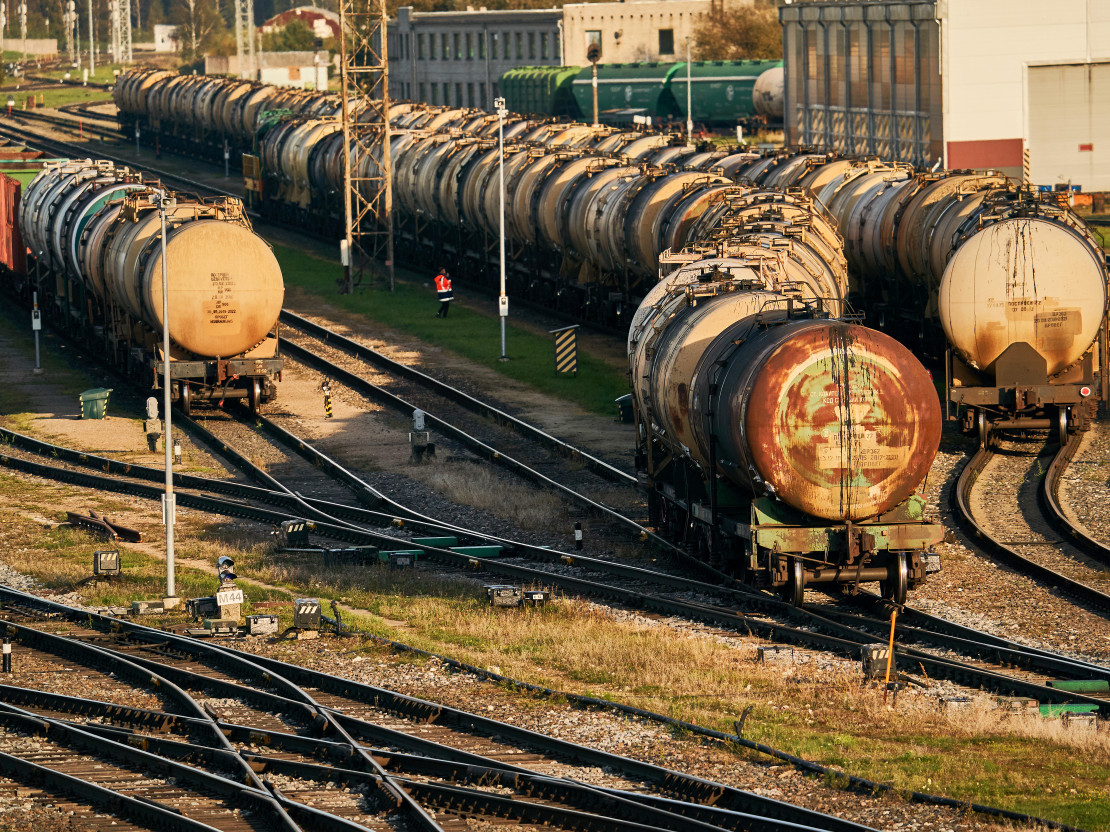 Year 2019 had been full of turbulences for concern "Latvijas Dzelzcels" (LDz) and the whole Latvian transport and transit sector – a significant reduction of incoming and outgoing cargo volumes due to a decline of fossil supplies prices in the global financial markets and lower transportation of these cargos respectively, as well as the region's economic and political situation.
Maris Kleinbergs, the board chairman of State Joint-Stock Company (SJSC) "Latvijas Dzelzcels", explains: "In order to ensure contemporary and more customer-friendly model of operations, as well as to reduce the company's expenses and increase its efficiency, since the summer of 2019, "Latvijas Dzelzcels" is actively revising all functions and organizational processes, and has considerably cut the company's expenses.
Considering the current and projected trends in international cargo transportation, "Latvijas Dzelzcels" is revising all technological processes in order to efficiently ensure its core function – maintenance of rail transport infrastructure in line with all Latvian and international safety and quality standards.
Considering the negative trends in cargo transportation and the necessity to significantly improve efficiency of "Latvijas Dzelzcels" business operations, stabilizing the company, along with a considerably cut of expenses for ensuring the company's core activities, SJSC "Latvijas Dzelzcels" by the end of 2020 plans to terminate labour contracts with about 1,500 employees.
SJSC "Latvijas Dzelzcels" board chairman Maris Kleinbergs says: "Undoubtedly, reduction of the number of employees is a painful decision in life of every company, still, I am confident that we should make this step for LDz to be able to renew its financial stability and in the future – profitability and competitiveness in the regional and international markets."
Reduction of the number of employees will be conducted in several stages – today, on January 16, SJSC "Latvija Dzelzcels" has sent the respective information to the State Employment Agency, and, revising and introducing changes in LDz technological processes, the number of employees will be gradually reduced as stated above.
"We are doing everything possible so that the reduction of the number of employees would be transparent and friendly to employees, and this process will be started with optimization of the number of employees working in LDz administration," said M.Kleinbergs.
Along with revision of processes and optimization of costs, "Latvijas Dzelzcels" actively continues work to attract new cooperation partners and diversify target markets.
On January 1, 2020, SJSC "Latvijas Dzelzcels" employed 6,265 people, while the number of employees in LDz concern reached 9,950 early this year.