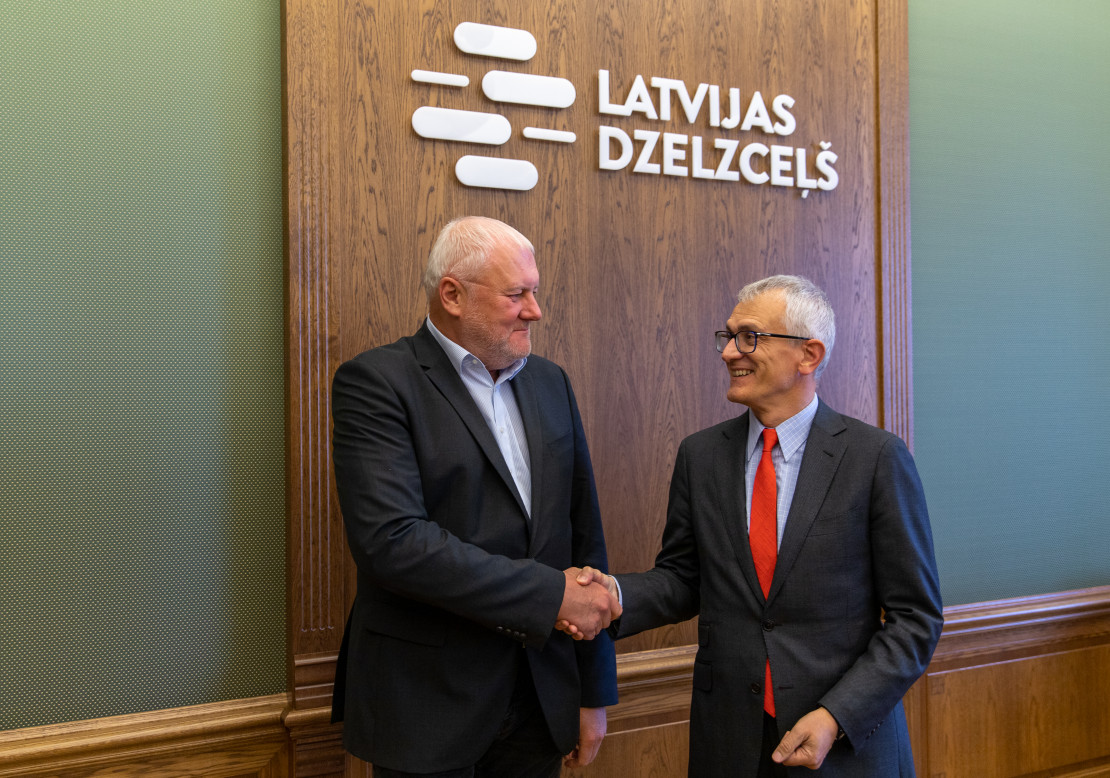 On Friday, September 16, SJSC "Latvijas dzelzceļš" Chairman of the Board Māris Kleinbergs met with the Community of European Railway and Infrastructure Companies (CER) Executive Director Alberto Mazzola to discuss developments in the European railway sector.
During the meeting, the two officials discussed the new conditions of the TEN-T regulation and the idea of a multi-annual plan for the expansion of high-speed rail network in Europe. Another topic discussed at the meeting was the new electricity tariffs in different European countries and reporting data to the European Commission in order to seek unified support for the railway industry. At the moment, the railway sector is not covered by the energy assistance programmes of the European Commission.
LDz is a regular participant in Baltic – Polish – Ukrainian meetings organized by the European Commission for export of grain through the Baltics, in order to report on the current opportunities and challenges for successful grain transportation. The situation in Ukraine and its impact on transport of Ukrainian grain was also discussed during the meeting between SJSC "Latvijas dzelzceļš" Chairman of the Board Māris Kleinbergs and CER Executive Director Alberto Mazzola.